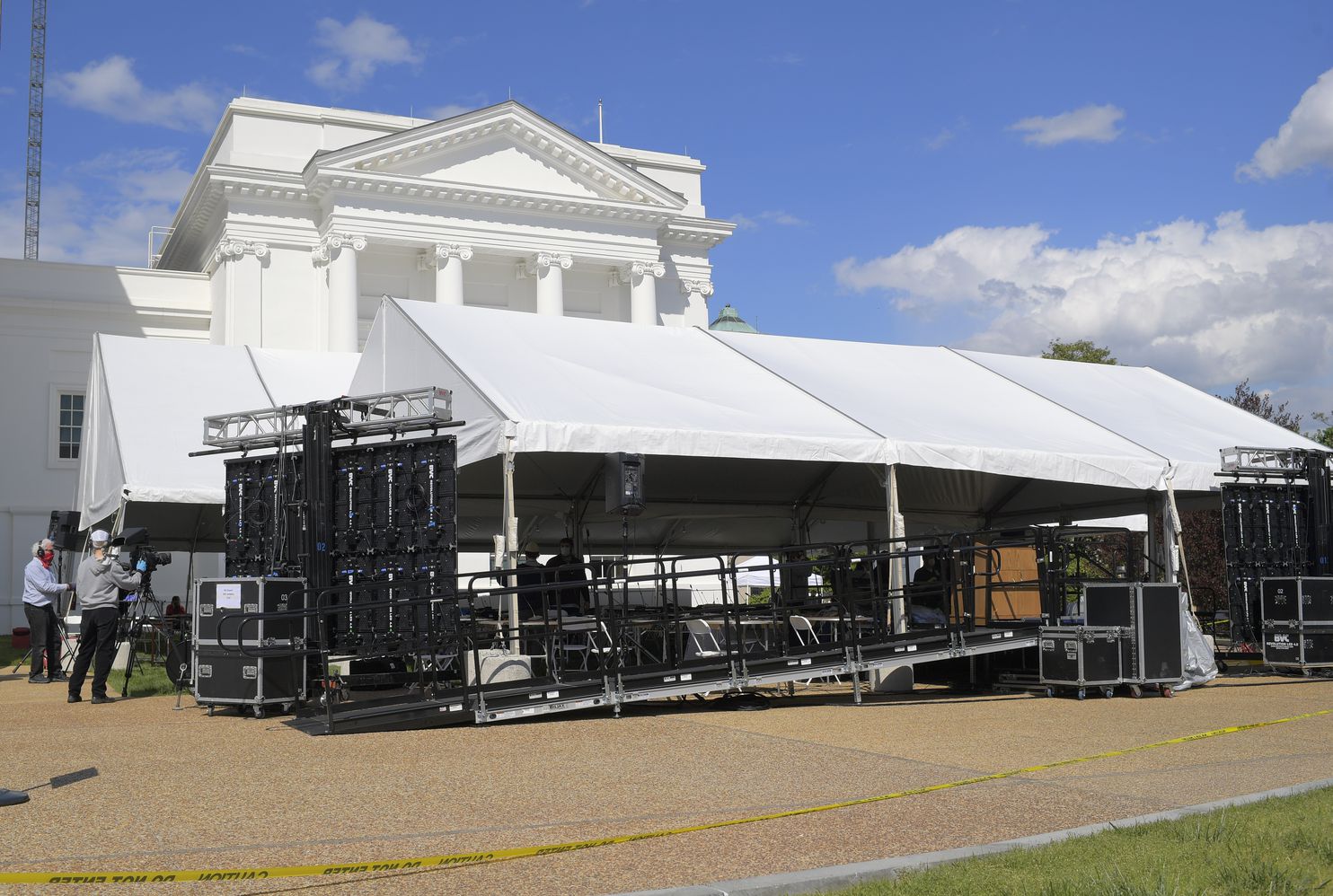 The number of known coronavirus cases in the District, Maryland and Virginia was 26,969 on Wednesday, with 14,206 cases in Maryland, 9,661 in Virginia and 3,102 in the District. The number of virus-related deaths was 659 in Maryland, 327 in Virginia and 112 in the District, for a total of 1,098 fatalities.
Here are some of the most significant recent developments as the region responds to the pandemic of the novel coronavirus, which causes the disease covid-19:
• The covid-19 death toll in the District, Maryland and Virginia sailed past 1,000 Tuesday. In all, 102 new virus fatalities were reported. The three jurisdictions reported 1,327 new positive coronavirus test results Tuesday, bringing the regional total to nearly 27,000.
• The Scripps National Spelling Bee finals are the latest local tradition to fall to concerns about the virus. The Bee, normally held at National Harbor in Prince George's County, tweeted its regrets but said "there is no clear path to … a new date in 2020."
• About 30 registered nurses gathered near the White House to read the names of health-care workers who have died fighting the coronavirus and demand more personal protective equipment.
• Maryland, Gov. Larry Hogan (R) continued sparring with President Trump over testing capacity, saying the president appeared misinformed when he criticized the state's purchase of 500,000 virus tests from South Korea. "The president seemed to be a little confused yesterday in his press conference," Hogan said on ABC's "The View." "I have no idea what set him off."
April 22, 2020 at 7: 53 AM EDT
D.C. schools psychologist, former Angolan freedom fighter is system's first confirmed covid death
Every year, Zoao Makumbi Sr. told his family he planned to retire. And every year, his daughter knew that her father probably wouldn't retire.
Makumbi had his dream job as a psychologist at an elementary school in Northeast Washington. It was a dream he had achieved in middle age, and his septuagenarian status wasn't going to cut his career short. The work, he believed, was too important.
Makumbi, 75, died April 16 at Doctors Community Hospital in Prince George's County, after going to the hospital a few days before, his family said. A spokesman for D.C. Public Schools said he is the system's first confirmed employee to die of covid-19, the disease caused by the novel coronavirus. He is survived by his wife, five daughters, four stepchildren and eight grandchildren.
Makumbi was a 25-year veteran of the school system and ended his career at Houston Elementary in Ward 7.
"He loved his job so much, I think he would have worked until he was in his eighties and nineties," said Florie L. Matondo, his eldest daughter. "He loved studying behavior — that's what he kept telling me. Because human beings, he said, were the most complicated things."
By Perry Stein
April 22, 2020 at 6: 14 AM EDT
When officials may ease restrictions in Maryland, Virginia and D.C.
The District, Maryland and Virginia have been locked down since late March in an effort to limit the spread of the novel coronavirus. With the local economy in a tailspin and everyone eager to see life get back to some version of normal, area officials are watching for signs that the covid-19 "curve" is flattening, which they say would allow them to safely ease some restrictions.
Because there hasn't been widespread testing to determine how much the virus has spread, the tally of known coronavirus cases, up to 26,969 as of Tuesday, isn't the most telling measurement, local officials say.
Instead, what Maryland Gov. Larry Hogan (R) calls the "roadmap to recovery" looks like this: 14 consecutive days of declines in the number of deaths, new hospitalizations for covid-19 and new intensive care unit patients — a tighter set of benchmarks than those set by the White House, which is focused on declines in known infections.
Where on that map are we? Somewhere in a dark tunnel, still — perhaps with a pinprick of light in the distance. The number of new hospitalizations in the region appeared to be inching down in recent days, while the daily increase of covid-19 fatalities briefly hovered between the mid-60s and low 70s before 102 fatalities were reported Tuesday. Still, area officials say they hope to start to reopen the economy by the time their restrictions on nonessential businesses expire in early- to mid-May and their stay-at-home orders end in early June.
By Antonio Olivo
April 22, 2020 at 6: 08 AM EDT
Activists planned to shut down D.C. for Earth Day. The pandemic beat them to it.
The nation's capital was always supposed to come to a standstill on Earth Day this year.
To mark the day's 50th anniversary, activists had planned to stage massive demonstrations Wednesday throughout the District — and across the world. They were to shut down traffic, block intersections and the entrances to major buildings with human chains and props, and stop people from going in to work at offices affiliated with fossil fuel companies or the financial institutions that back them. Themed marches were to take over streets, sidewalks and parks. A new crop of activists championing environmental initiatives such as the Green New Deal had signed on to risk arrest in rolling protests.
But on Earth Day this year, the targeted cities will have been shut down without the help of protesters.
The coronavirus pandemic has closed businesses and upended life. It has also rendered large-scale Earth Day demonstrations all but impossible.
"We were all excited like, 'Oh, we're going to shut down D.C.,' but wait — no, not like this," said Nathan Moore, 21, an organizer with the Shutdown DC coalition.
Activists in the Washington area have pivoted to nontraditional demonstrations: guerrilla gardening in vacant lots, virtual training and protests with people demonstrating from their cars.
By Marissa Lang