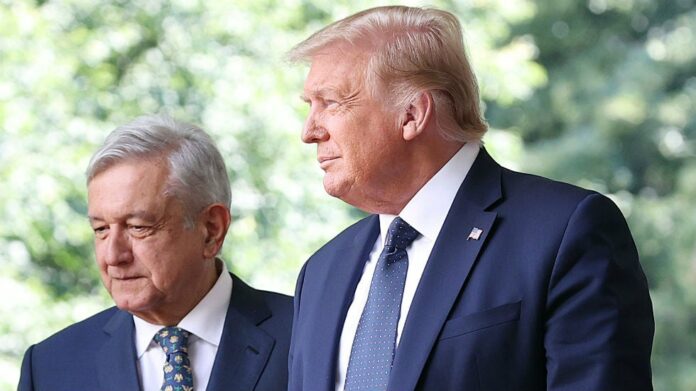 President Trump

Donald John TrumpKimberly Guilfoyle reports being asymptomatic and 'feeling really pretty good' after COVID-19 diagnosis Biden says he will rejoin WHO on his first day in office Lincoln Project offers list of GOP senators who 'protect' Trump in new ad MORE on Thursday said he'll wear a mask during an upcoming trip to Walter Reed hospital to meet with staff and injured soldiers, which would mark a rare instance he has done so publicly.
"I think it's fine to wear a mask out if it makes you feel comfortable," Trump told Sean Hannity

Sean Patrick HannityTrump second-term plans remain a mystery to GOP Does Donald Trump even want a second term? The Hill's Coronavirus Report: Stagwell President Mark Penn says Trump is losing on fighting the virus; Fauci says U.S. 'going in the wrong direction' in fight against virus MORE on Fox News, citing "certain conditions" where it would be appropriate, such as visiting a hospital.
"I'm going to Walter Reed to see some of our great soldiers who have been injured. Badly injured. And also see some of our COVID workers, people who have done such a great job," Trump said. "And I expect to be wearing a mask when I go into Walter Reed. You're in a hospital so I think it's a very appropriate thing."
Trump is expected to visit Walter Reed this weekend. He has yet to wear a face mask publicly even as Republican lawmakers advised that doing so would send a positive message to his supporters about slowing the spread of the virus. 
The president was spotted behind the scenes during a tour of a Ford factory last month wearing a mask, but he did not wear one on camera, saying he did not want to give reporters there the satisfaction of seeing him with a face covering.
"I have no problem with a mask. I don't think you need one when you're tested all the time, everybody around you is tested, you're quite a distance," Trump said Thursday.
He went on to mock presumptive Democratic presidential nominee Joe Biden

Joe BidenBiden says he will rejoin WHO on his first day in office Tammy Duckworth is the epitome of the American Dream Mexico's president uses US visit to tout ties with Trump MORE for the deliberate social distancing measures in place at his events in Pennsylvania earlier in the day, and questioned why the former vice president felt the need to wear a mask.
"He walks onto the stage wearing this massive mask," Trump said. "There's nobody on the stage … I think it makes him feel good, frankly, if you want to the know the truth. And I guess that's OK. But when there's nobody around you don't really have to do it."
Public health officials have cited the use of masks as one of the best ways individuals can cut down on the transmission of the coronavirus, which has infected more than 3 million people in the United States. Cases are surging in several states in the South and western parts of the country including Arizona, Texas and Florida.
The Centers for Disease Control and Prevention issued guidance in April encouraging Americans to wear masks when social distancing was not possible, noting that it can cut down on the risk of those carrying the virus transmitting it to others.
But the White House has been reluctant to embrace the use of masks. Officials are no longer required to wear them in the West Wing, and Trump and some of his top aides are rarely seen wearing them on camera.
Others, such as Vice President Pence, wear masks more regularly but have been reluctant to explicitly tell Americans to wear them if state guidelines don't require them.