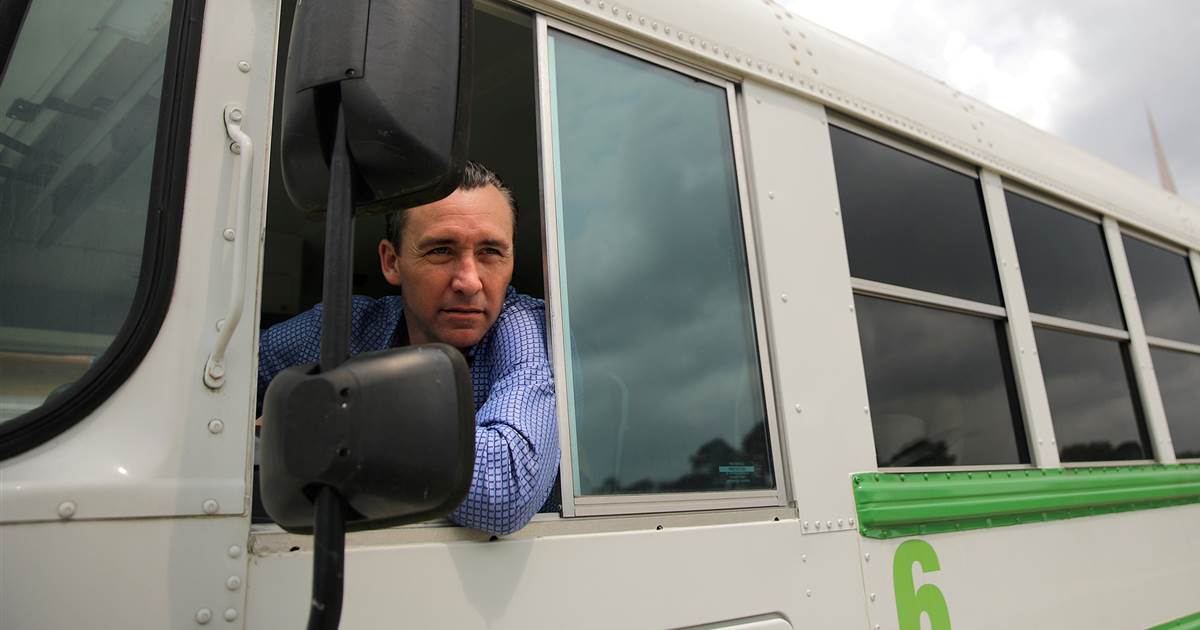 An arrest warrant was issued Monday for Tony Spell, the Louisiana pastor who has defied state orders against large gatherings, who is alleged to have nearly hit a protester with his church bus.
Spell will be charged with aggravated assault for backing his bus too close to a protester in a confrontation caught on tape, said police in the city of Central, near Baton Rouge.
The incident happened Sunday on the side of the road in front of the suspect's Life Tabernacle Church.
Let our news meet your inbox. The news and stories that matters, delivered weekday mornings.
Spell is expected to turn himself to be booked on Tuesday morning, Central police chief Roger Corcoran told NBC News on Monday night.
Corcoran said local authorities are trying to enforce the law and insisted Spell isn't being denied his freedom to practice religion.
"They're trying to make a mockery of this, like he's some kind of victim," Corcoran said. "No one, not one person, is trying to stop him from preaching the word."
Full coverage of the coronavirus outbreak
Spell has openly defied bans on gatherings of more than 50 people. Louisiana Gov. John Bel Edwards announced the restriction on March 16 to curb the coronavirus pandemic.
It wasn't immediately clear who was representing Spell. His attorney, Jeff Wittenbrink, 59, was reported to have been hospitalized last week for COVID-19, the disease associated with coronavirus.

David K. Li
David K. Li is a breaking news reporter for NBC News.