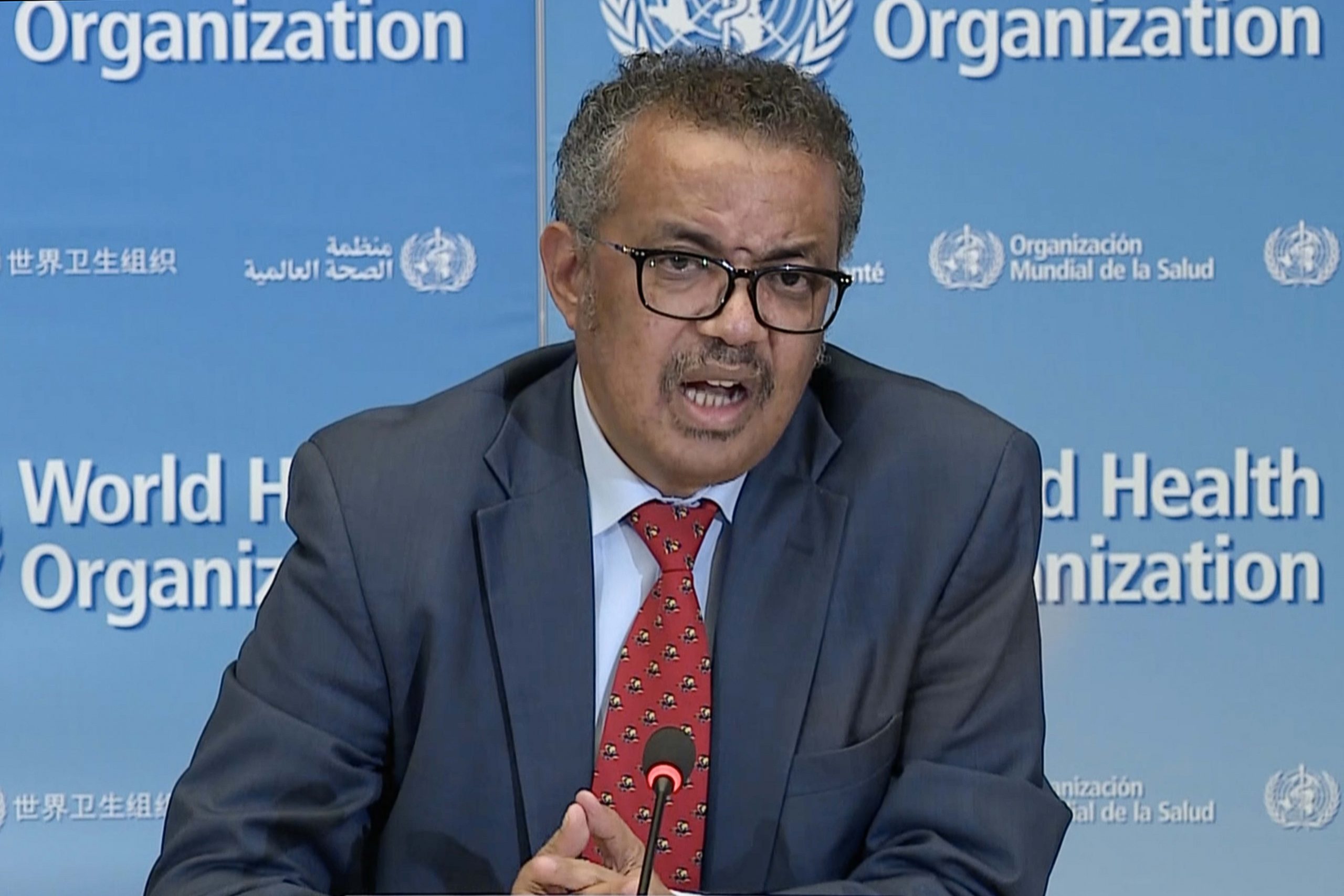 The World Health Company's leading authorities said Monday that partisan politics and absence of global solidarity are helping to sustain the coronavirus pandemic.
He urged countries to collaborate as Covid-19 continues to spread out throughout the world.
" The cracks between individuals and the fractures in between celebrations is sustaining it," WHO Director-General Dr. Tedros Adhanom Ghebreyesus stated. " Do not use this infection as a chance to combat versus each other or score political points. It's dangerous. It resembles playing with fire."
Without international solidarity, the worst of the pandemic is still "ahead of us," Tedros stated throughout an interview at the company's Geneva head office. The Ethiopian microbiologist previously stated he has actually received death dangers and racist insults.
" This virus is dangerous. It exploits fractures between us," he stated. "We require worldwide solidarity that's sealed on real national unity. Without national unity and worldwide uniformity, trust us, the worst is yet ahead of us. Let's avoid this catastrophe."
The virus, which emerged in Wuhan, China over three months earlier, has actually contaminated more than 2.4 million individuals worldwide and killed a minimum of 165,000 as of Monday, according to data from Johns Hopkins University. Transmittable illness professionals say the number of those who have had the virus is likely much greater as people go undiscovered and countries battle with screening.
Tedros' comment came six days after President Donald Trump revealed that the U.S. will suspend moneying to WHO while it examines the company's response to the Covid-19 pandemic. Trump slammed the worldwide agency's reaction to the outbreak, stating "one of the most harmful and pricey choices from the WHO was its dreadful choice" to oppose travel limitations.
The WHO said it would rely on other countries to help fill any spaces in financing its Covid-19 response work, expressing "remorse" for Trump's choice.
The U.S. agency's financing runs in two-year budget cycles. For the 2018 and 2019 funding cycle, the U.S. paid a $237 million needed assessment along with an additional $656 million in voluntary contributions, averaging $446 million a year and representing about 14.67%of its overall budget, according to spokesman Tarik Jasarevic.
Tedros said Monday the agency had actually alerted developed nations the virus would "surprise" them.
" It did. We said that," he said. "Let's stop additional surprises."
" Please interact. We require national unity. We've seen the disaster and we require worldwide solidarity that's based upon sincere and authentic national unity," he included.
— CNBC's Jasmine Kim contributed to this post.