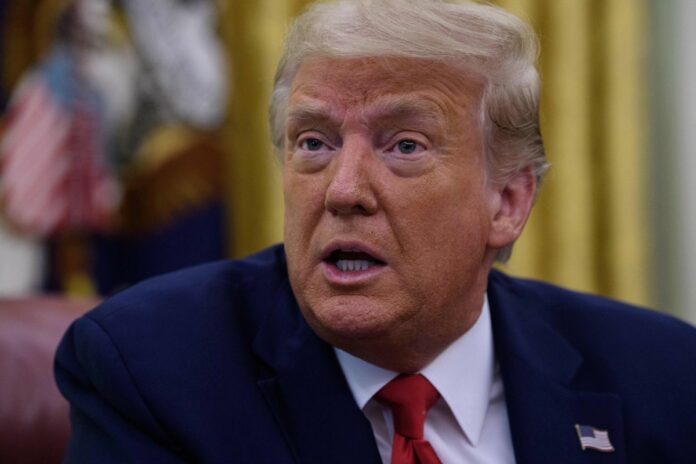 TOPLINE
Negotiations for what will go into the next stimulus bill, which will likely include another stimulus check, are set to start "in earnest" on Monday, White House chief of staff Mark Meadows said Sunday, in what could be the last major push in federal funding to an American economy that's been rocked by the impacts of coronavirus.

KEY FACTS
President Donald Trump plans to meet with Senate Majority Leader Mitch McConnell and House Minority Leader Kevin McCarthy to "fine tune" details of the bill, Meadows told Fox News.
Trump has said this bill should include second stimulus checks for Americans, though it's unclear at this point how much the checks would be and how many Americans could qualify, since McConnell has suggested checks targeting those who make less than $40,000 a year.
The bill will also address the future of unemployment payments, with the $600 per week federal bonus set to expire at the end of July.
Democrats want to see unemployment funding extended, but Republicans have argued the $600 a week payment, which comes on top of normal state unemployment, is too generous and might be better replaced by a return-to-work bonus or lower unemployment payments.
Trump is demanding the bill also include a payroll tax cut, saying in an interview on Fox News Sunday that "I would consider not signing it if we don't have a payroll tax cut," while also saying he'd like to see liability protections included for businesses.
Democrats oppose both of those proposals.
KEY BACKGROUND
The bill is expected to cost around $1 trillion and McConnell has said he'd like it to be the last stimulus package the federal government passes in response to the pandemic. But legislators, along with the White House, don't have too long to negotiate since there are only 10 business days until the House of Representatives goes on recess. House Speaker Nancy Pelosi has said she would delay recess if a stimulus bill is being negotiated, but McConnell has not said if he would do so when the Senate is scheduled to finish working Aug. 7.
SURPRISING FACT
McConnell and Treasury Secretary Steve Mnuchin have reportedly been working on a bill for weeks, but Senate Minority Leader Chuck Schumer recently said that Democrats have had "no contact" with Republicans or the White House about what's going in the next bill.
WHAT TO WATCH FOR
There are many places the bill could hit a holdup, like over unemployment or business liability protection, but one of the biggest points of contention could be over aid given to state and local governments. Funding for reopening schools is one of the major disconnects between the two sides. Democrats are targeting $430 billion aimed at reopening schools in the fall, while Republicans have a price tag of around $30 billion.
FURTHER READING
White House chief of staff says stimulus negotiations will start 'in earnest' on Monday (CNN)
Trump Wants A 'Larger' Second Stimulus Check (Forbes)
New Stimulus Package May Be Introduced Next Week (Forbes)
Trump demands payroll tax cut while GOP eyes benefit cuts for unemployed (The Washington Post)
Next Stimulus Bill Will Be The Last, Says McConnell (Forbes)
Next Stimulus Bill Must Be Negotiated In Just 15 Days (Forbes)