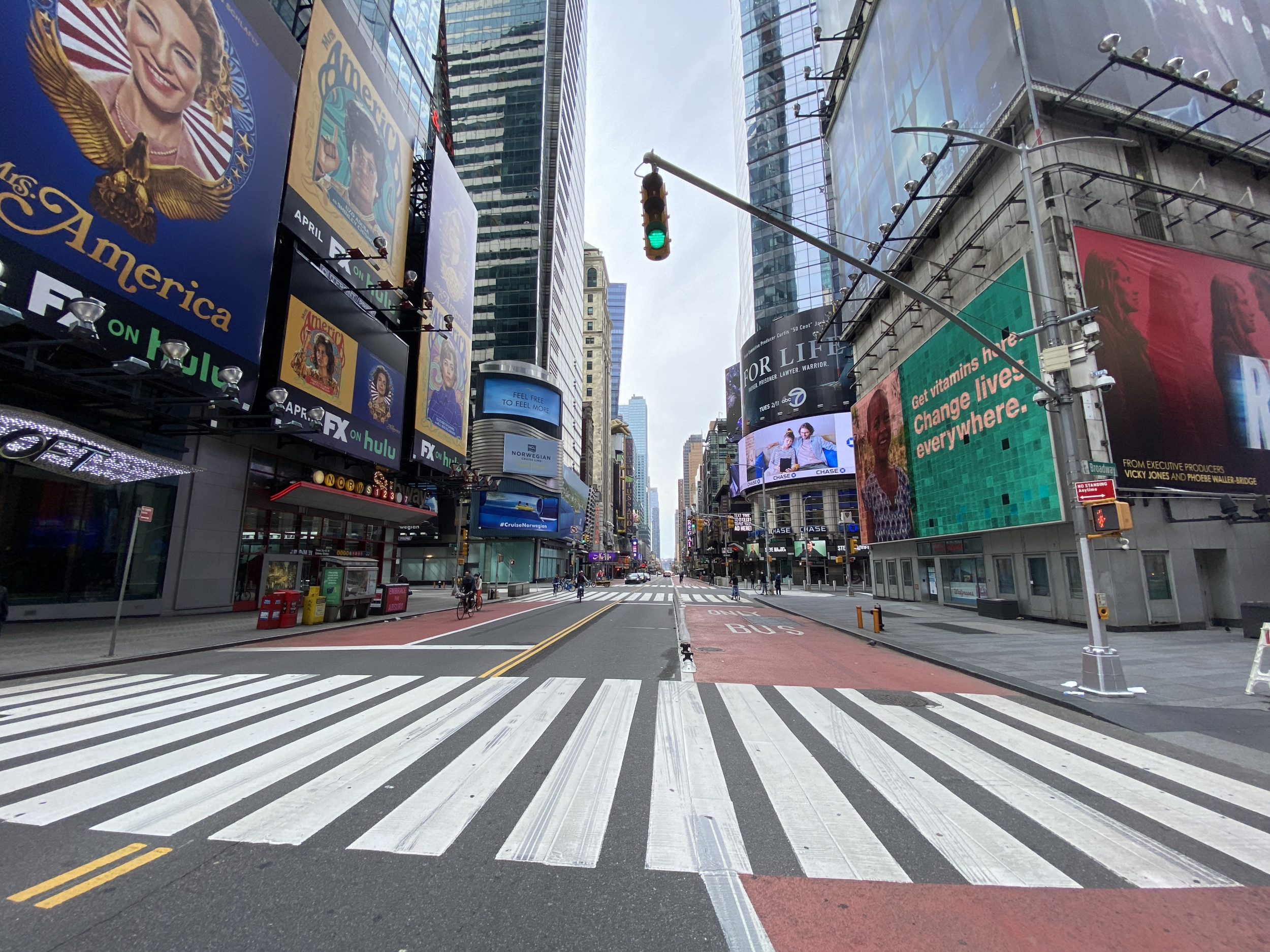 States are looking to reopen businesses and send people back to work and projections cited by the White House claim easing social distancing policies could begin between May 4 and June 29, depending on the state.
More than 766,660 people in America have tested positive for the new coronavirus and officials have been cautious about lifting restrictions out of fear of a second wave. However, with the peak of the outbreak behind the United States, according to projections, governors are devising plans for residents to resume a pseudo-normal life and some have even started lifting restrictions.
The first states that could start relaxing social distancing, according to the Institute for Health Metrics and Evaluation (IHME), are Hawaii, Montana, Vermont and West Virginia. Easing up the restrictions should come with containment strategies that include testing, contact tracing, isolation and limiting gathering sizes.
Vermont has already made moves for businesses to resume operations, albeit under conditions that help foster social distancing. Starting Monday, services with a single worker, such as real estate agents, attorneys and appraisers, could start working again as long as only themselves and their client are present at any given time. Retail companies could also open back up for curbside pick up and delivery services.
IHME determined the start of the time frame for easing restrictions based on its estimate of when COVID-19 infections drop below the 1-per-1-million-people mark. It's also influenced by the area's ability to fund containment strategies.
Texas state parks also opened back up on Monday. Governor Greg Abbott is allowing them to open for day-use as long as visitors wear face coverings and maintain a six foot distance between their group, a maximum of five people, and others. Abbott's taking a phased approach to reopening the state and on Wednesday, elective surgeries can resume, followed by the allowance for retail stores to offer "to go" services on Friday.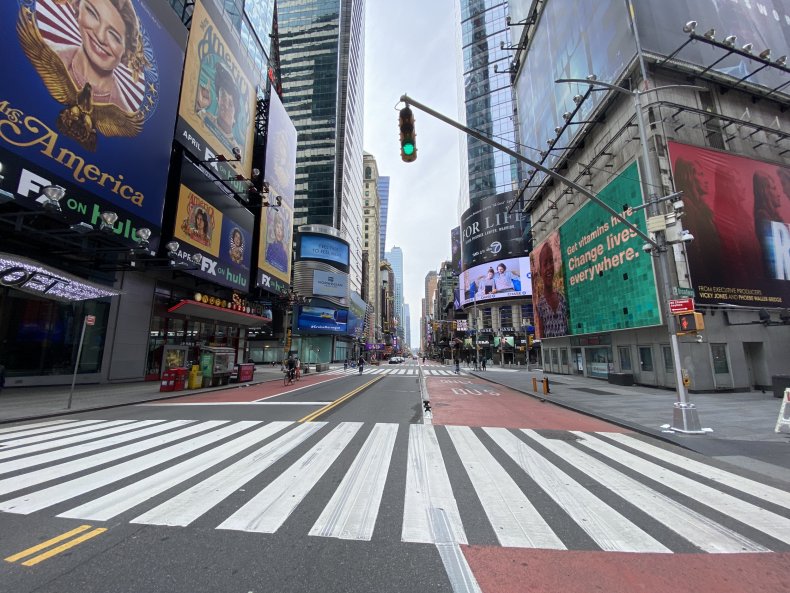 Schools, however, including colleges and universities, will be closed for the remainder of the 2019–2020 academic year. IHME projected social distancing could be relaxed beginning on June 1.
New Jersey Governor Phil Murphy is hoping to start easing restrictions on June 1. He told MSNBC he'd be the "happiest guy on earth," if the state could reopen then, and although the outbreak is fluid, according to IHME projections, it's a realistic goal.
The Garden State, where there are 85,301 cases according to a tracker maintained by Johns Hopkins University, has committed to a cooperative reopening with several East Coast states, including Connecticut, New York and Pennsylvania. All three states are projected to be able to relax social distancing measures beginning on June 1. Massachusetts, which also joined the East Coast reopening pact, is slated for June 8.
That doesn't mean that at the beginning of June life will return to the way it was, though, and officials have cautioned the public against thinking about the response as a light switch. Governors aren't going to make a sweeping announcement that lifts all restrictions, but will instead take a gradual approach.
"Now that we've shown we can flatten the curve and our efforts to control the spread of the virus are working, we must focus on a smart, effective plan to un-pause New York," New York Governor Andrew Cuomo said on Thursday. "The first part of the plan is to do no harm—don't let that infection rate go up to the best of your ability and don't lose the progress that we have made."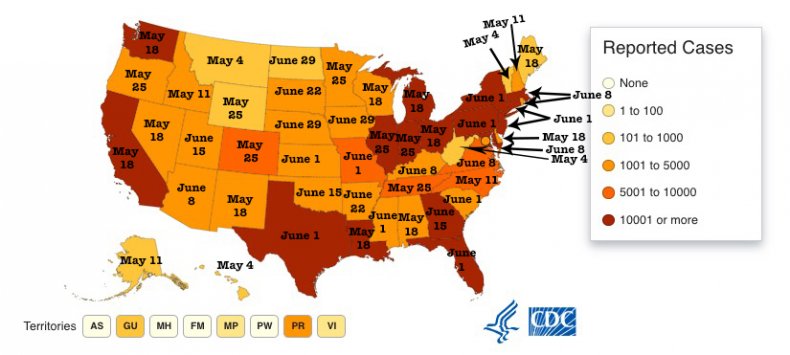 One possible approach to that gradual reopening that California officials have floated is to allow restaurants to start in-person service, but to do so with a reduced number of tables. The state was the first to experience community transmission and has since had the fifth-highest number of cases in the country.
To reopen the state, Governor Gavin Newsom enlisted the help of four past governors, both Democratic and Republican, to join an 80-member task force. Although he's issued optimistic messages about the state of the outbreak in California, he's resisted giving a firm timeline, saying data will guide his decisions. The IHME projected officials could begin easing social distancing restrictions on May 18, almost exactly two months after Newsom issued a stay-at-home order.
President Donald Trump has praised Americans for complying with stay-at-home orders and being the reason projected deaths have fallen. But, Americans are starting to reach their breaking point with restrictions and have begun staging protests to vocalize their outrage. Michigan Governor Gretchen Whitmer defended the extension of her stay-at-home order, one of the strictest in the country, despite criticism from demonstrators and four sheriffs.
With the third-highest number of deaths, Whitmer said the unique situation has required a unique response and told Good Morning America on Friday that it was difficult to predict what the situation will be within a week, let alone two. But, she added that she hoped to start relaxing some measures in May and IHME projections expected them to be able to begin on May 18.
Trump related opening the country to a "beautiful puzzle" where even portions of a state may be able to open before other areas. He also encouraged governors to communicate with each other and share strategies to ensure the maximum number of lives can be saved.
The latest IHME projected states to begin easing social distancing was June 29 with Iowa, Nebraska and North Dakota.