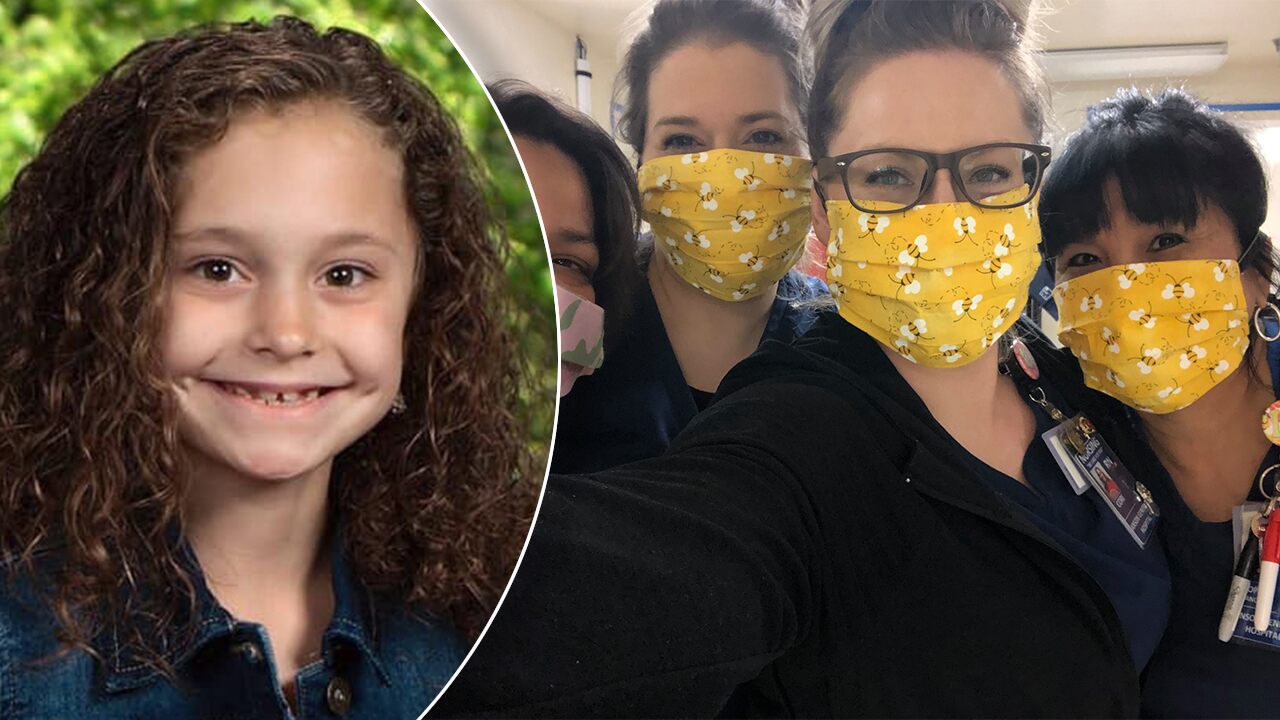 Get all the most recent news on coronavirus and more provided daily to your inbox. Register here.
The heartfelt story of a curly-haired 10- year-old woman who stitched coronavirus masks and contributed them to nurses at a Texas hospital turned terrible recently when she was killed in an ATV accident.
Lexi Collins made the masks previously this month for nurses at Anson General Health Center who were among those grieving her death Friday.
AMID CORONAVIRUS-RELATED CUTS, TEXAS MEDICAL FACILITY PROVIDES EMPLOYEES BONUSES
Texas TELEVISION station KTXS featured Lexi on its Facebook page April 6.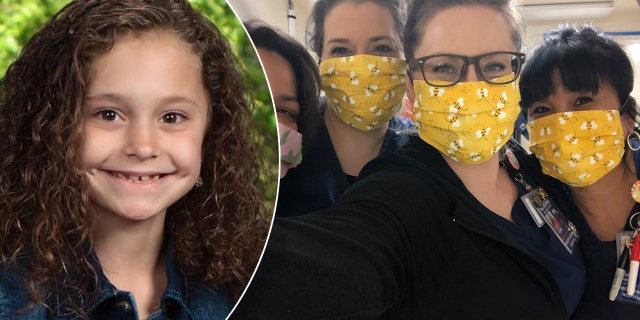 Lexi Collins, 10, and nurses at Anson General Hospital showing off coronavirus masks she hand-sewed. (McCauley-Smith Funeral Home/Anson General Health Center).
" Thankful for a gorgeous contribution of masks by an unique 5th grader from Munday, Texas.
Lexi's obituary stated that with schools closed she spent numerous hours making 100 coronavirus masks.
" Lexi was an impressive child," Munday City Councilwoman Karen Logan stated, according to KTXS.