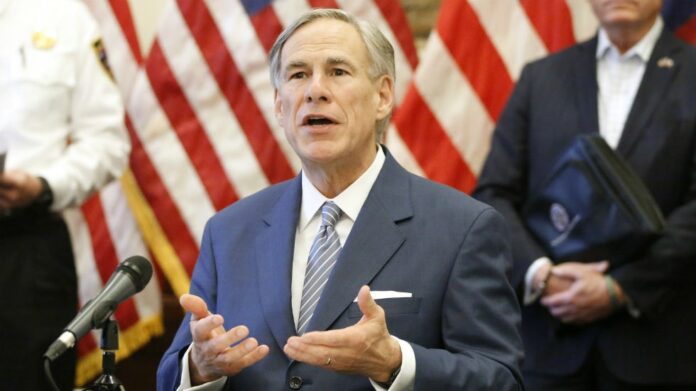 A group of 11 conservative lawmakers in Texas want Gov. Greg Abbott, a fellow Republican, to help scale back a state law that gives him the authority to close businesses and require masks in public.
Under the Texas Disaster Act of 1975, the governor is given broad powers during an emergency. As a result, many of the statewide orders and mandates have been issued almost unilaterally by Abbott, creating tension with conservatives.
"Although many legislators, and even our own caucus, have criticized some of the actions you have taken during the COVID-19 pandemic, we know that you have undertaken each and every decision with painstaking care," the Texas Freedom Caucus wrote Thursday in a letter to Abbott.
"Regardless, the fact remains that the effects of these orders have caused families across the state to take massive financial hits, and in many cases caused businesses to permanently close their doors," they added.
Texas was one of the first states to begin to reopen its economy amid the pandemic and has since become one of the states hit the hardest by the resurgence of the virus. The state has broken its record for daily number of new COVID-19 cases multiple times, most recently on Tuesday when it reported 10,028 new cases.
The spike prompted Abbott to reshutter all bars in the state and require masks in public. The Texas Freedom Caucus noted in its letter that Abbott has issued nearly two dozen executive orders during the pandemic.
The conservative group wants Abbott to prioritize reforming the 1975 law when the state legislature reconvenes next year.
One of the changes proposed by the freedom caucus is that the governor must call a special session of the legislature if a crisis like the pandemic lasts an extended period of time. Another proposal would prohibit state agencies from revoking business licenses due to a disaster declaration.
More than 230,000 in Texas have tested positive for the virus during the pandemic and more than 3,000 have died.