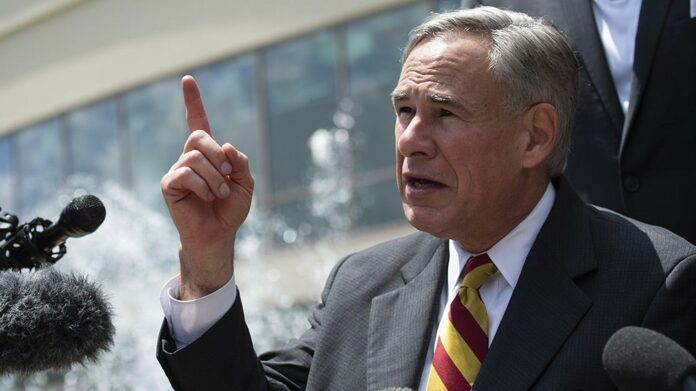 Texas Democrats called for Gov. Greg Abbott (R) to issue a new stay-at-home order in the state amid a surge in coronavirus cases.
Speaking on MSNBC, Rep. Sheila Jackson Lee

Sheila Jackson LeeLocal reparations initiatives can lead to national policy remedying racial injustice House to vote on removing bust of Supreme Court justice who wrote Dred Scott ruling Black Caucus unveils next steps to combat racism MORE said Abbott moved too quickly when he started reopening the state, adding he did not follow guidance from the Centers for Disease Control and Prevention (CDC).
"We opened up the government here in Texas too quickly," she said. "We have 10,000 people in the hospital beds this week. We have people dying every day."
"They say that we cannot get our hands around COVID-19 until we have a stay-at-home order," she added, referring to conversations she's had with medical professionals. "And I think the best way to do that … we need to give the jurisdiction to the local community to issue stay-at-home orders."
Reps. Vicente Gonzalez and Filemon Vela

Filemon Bartolome VelaHispanic Caucus asks Trump to rescind invitation to Mexican president The Hill's Coronavirus Report: CDC predicts US death toll could reach 145,000 by July 11; Premier President Michael Alkire says more resiliency needed in health supply chain House members race to prepare for first-ever remote votes MORE, both Texas Democrats as well, echoed her call, saying that lifting the stay-at-home order has hindered Abbott's efforts to reboot Texas's economy.
"The health of our economy is tied to the health of our population. As Texans, we want the economy to thrive, but that is not possible if the lives and health of our fellow Texans are at stake. Clearly, the surge in new COVID-19 cases, resulting in a greater number of deaths, are directly related to Texas' premature reopening. Our call for action now is all we can do to prevent further deaths," they said in a joint statement. 
The remarks come as Texas set a new record for the daily number of deaths from the virus on Thursday. The state suffered 105 COVID-19 deaths, breaking its record that it had set just one day earlier with 98. Texas also broke its record for the number of daily new cases on Tuesday with 10,028, and added another 9,782 new infections on Thursday.
Jackson Lee said besides ending the stay-at-home order too early, the state government did not inform people on how to go about their lives in a safe way during the pandemic, helping lead to further community spreading of the coronavirus.
"What we did not do right … was when we did that stay-at-home order, we did not educate people to say, 'once the order is lifted, this is how you need to act.' Social distance, wearing a mask, washing your hands," she said. "I think we're at a point of crisis. We're not going to get ahead of this, it's going to continue, and my theory is that more people will die."