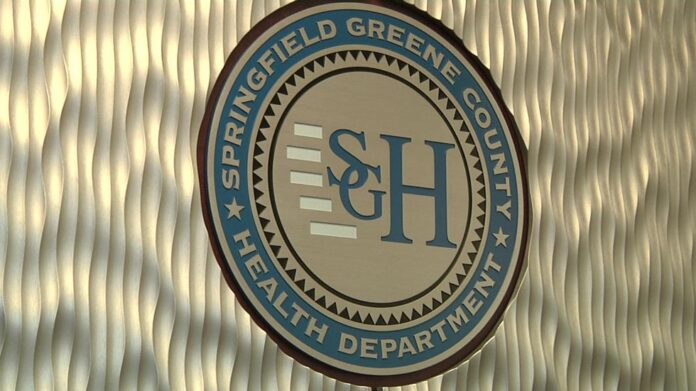 SPRINGFIELD, Mo. (KY3) – After going nearly three months without a death related to COVID-19, the Springfield-Greene County Health Department announced Wednesday night a Greene County woman died from the coronavirus.
The woman was in her 80s, but the Health Department did not further identify her. A news release said the woman was not living in a long-term care facility and had no underlying risk factors aside from her age.
Her death marks the ninth in the county since the pandemic began, but the first since April 9. Five of the other eight deaths were residents in the Morningside of Springfield East Assisted Living facility.
"The Health Department extends our condolences to loved ones at this tragic time," the news release said.
Copyright 2020 KY3. All rights reserved.
Latest News
Good morning! Wednesday looks a bit drier and while there may be a few pop up storms they will be much less than the last few days.
The county reported 21 new cases of COVID-19 Wednesday.
There will be one live concert at the amphitheater in 2020… Christian pop duo "for King and Country" July 24th.
Healthcare officials at both Cox and Mercy wrote letters urging Mayor Ken McClure and Springfield City Council to pass a mask ordinance. They say that the time to do so is now. This comes after city leaders asked for the input of local doctors on potentially requiring people to wear masks in public.
Many outdoor workers must wear masks this summer, for the first time. But they say perspective is key to beating the heat.
Latest News
The Lawrence County Health Department warns of a possible community exposure from a COVID-19 case at the Freedom Christian Center Revival.
A Welcome Center is a welcome sight when you're on a long road trip. For months, the coronavirus kept them closed in Arkansas. But they're back open, and there are some changes to keep people safe.
Viewers tell KY3 they are waiting up to 9 weeks for appliances.
Governor Asa Hutchinson made the announcement at his daily briefing in Little Rock.
The state opened the testing sites to any Missouri resident.