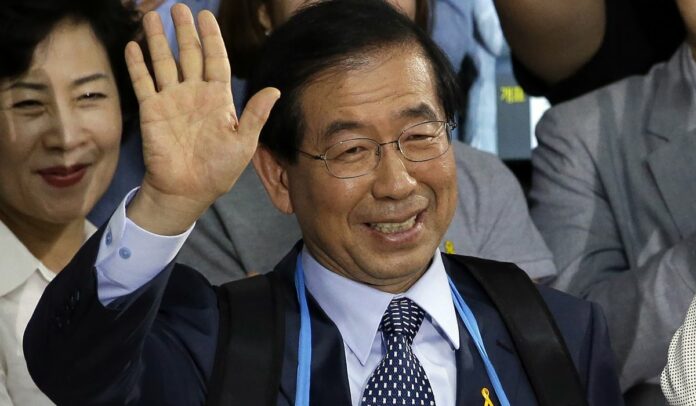 The mayor of South Korean capital Seoul went missing Thursday, prompting a large police search around the city's Sungbuk neighborhood where his cellphone signal was last detected.
The daughter of Mayor Park Won-soon said her father had left a concerning "will-like" voice message four to five hours before his disappearance. It remains unclear what the contents of the message were, according to the Seoul Metropolitan Police Agency officer who is in charge of the search.
Up to 400 police officers were dispatched after his daughter called the police and said she could not reach her father. His phone appears to have since died or been turned off.
A Seoul government official told The Associated Press that Mr. Park had not shown up for work and canceled all of his scheduled work appointments, including a meeting with a presidential official, without providing his office a reason.
Mr. Park was elected mayor in 2011 in a landslide victory with little prior political experience, a sign that his constituents were seeking a shakeup from historic politics.
The 64-year-old activist and human rights lawyer had been seen as a possible liberal candidate in the country's 2022 presidential election.
The reason for Mr. Park's disappearance remains unclear.
• This story is based on wire reports.