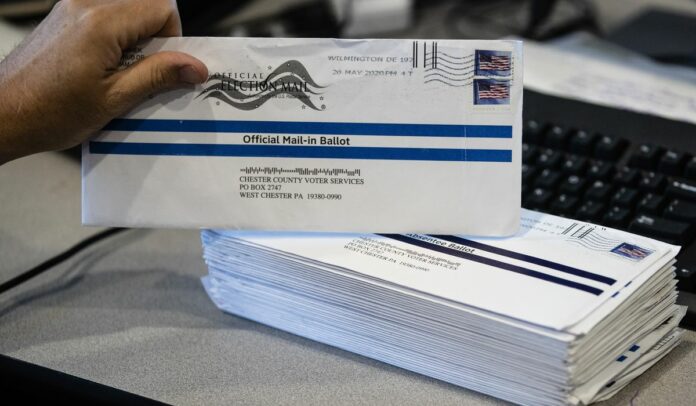 The Pennsylvania Supreme Court ruled Thursday the state can count mail-in ballots until 5 p.m. on November 6 — three days after the Nov. 3rd election, so long as the ballot was mailed before Election Day.
The court also is allowing mail-in ballots to be deposited in drop boxes set up at satellite offices by the county bureaus of elections.
The president's campaign sought to intervene in the lawsuit, which was filed in October of 2019 after the state had enacted a law allowing all registered voters to have the option to vote by mail.
Democratic lawmakers and the state's Democratic Party had initially launched the lawsuit to clarify aspects of the new state law.
"We have no hesitation in concluding that the ongoing COVID-19 pandemic equates to a natural disaster," wrote Judge Max Baer, a Democrat elected to the state's high court in 2003, for the court's majority.
"Moreover, the effects of the pandemic threatened the disenfranchisement of thousands of Pennsylvanians during the 2020 Primary, when several of the Commonwealth's county election boards struggled to process the flow of mail-in ballot applications for voters who sought to avoid exposure to the virus," the judge added.