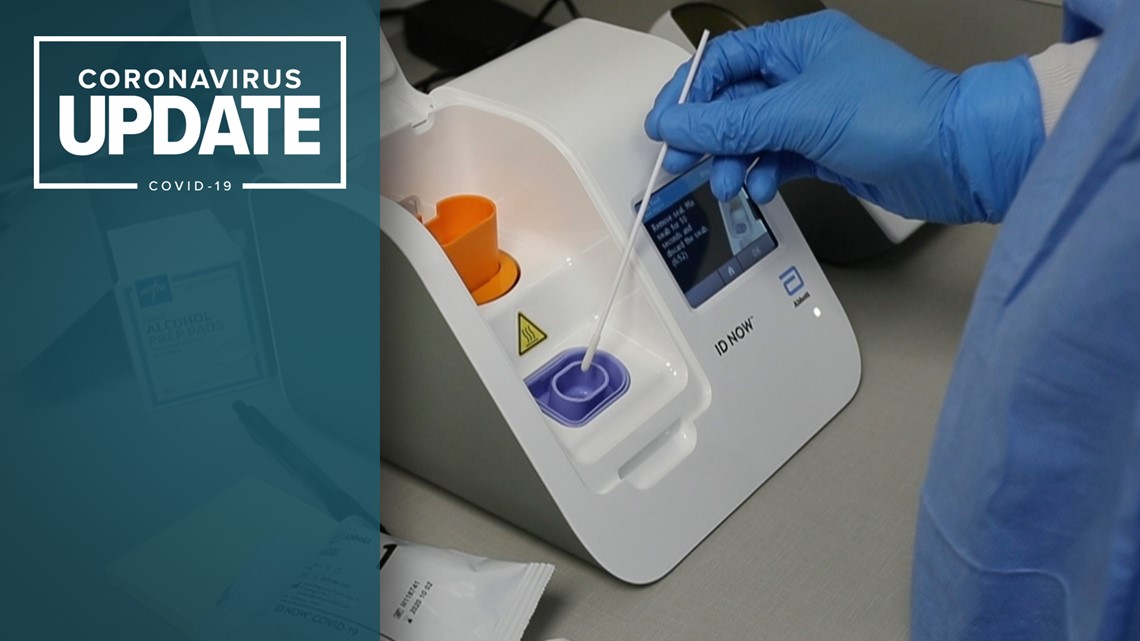 CORONAVIRUS
In total, 75 people have died from COVID-19 in Oregon and there are 1,956 known cases, according to Oregon Health Authority.
PORTLAND, Ore. — The Oregon Health Authority announced one more death and 47 new cases of COVID-19 in the state on Monday.
The additional death brings the total to 75 people who have died from COVID-19 in Oregon and the 47 new cases bring the total number of positive cases to 1,956.
The person who died was a 45-year-old man from Marion County. He tested positive on April 14 and died April 18 at his home. He had underlying health conditions. It's the second person younger than 50 to die of COVID-19 in Oregon.
The new cases were found in the following counties:
Benton: 1
Clackamas: 10
Douglas: 1
Klamath: 1
Lincoln: 1
Linn: 2
Marion: 13
Multnomah: 6
Polk: 1
Umatilla: 1
Washington: 9
Yamhill: 1
For more information from the Oregon Health Authority on COVID-19 in Oregon, visit its website.
OHA said a previously reported case in Jackson County was determined to be an out-of-state case, reducing the total number of cases by one.
RELATED: Coronavirus in Oregon: By the numbers
RELATED: Oregon coronavirus updates April 20