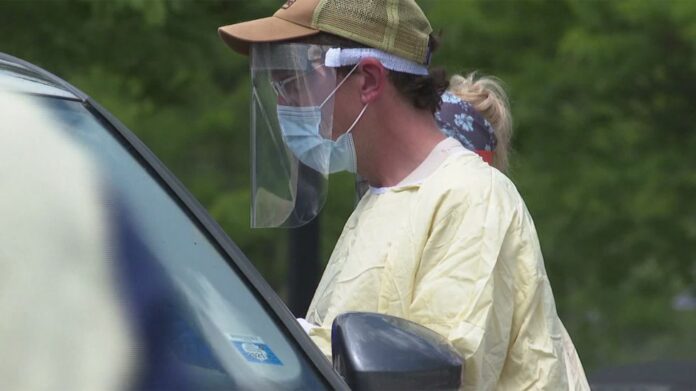 MANCHESTER, Vt. (WCAX) – Vermont health officials say more false positive test results are coming in from what initially appeared to be a surge of cases in southern Vermont.
About 63 people tested positive a week ago using antigen testing done at the Manchester Medical Center. That kind of testing is appealing because of the quick results, but officials have said they may not be as accurate at detecting the virus in people who aren't showing symptoms.
We now know 33 of the 63 people with a positive antigen test have tested negative following a PCR COVID test. Two cases were confirmed positive.
The health department says it has been in contact with all but seven of those 63 people. We're told most don't have symptoms.
PCR testing was offered in Manchester and Londonderry last week as well. All 405 tests came back negative.
Copyright 2020 WCAX. All rights reserved.
Latest News
It was a record season for turkey hunting in New Hampshire this spring.
Officials say a hiker had to be assisted down a trail and taken to a hospital after a snow formation collapsed on him in the White Mountains.
Downtown Burlington turned into a canvas Sunday afternoon.
The state of Vermont is going to send ballots to all registered voters to encourage people to encourage mail-in voting in November.
New Hampshire State Police say a Concord woman has died in a car crash off I-93 in the city.
Latest News
Gov. Andrew Cuomo says the number of people hospitalized in New York with the coronavirus continued to drop to one of the lowest levels since the pandemic began.
Swanton Police are trying to find a man accused of stealing American flags and taunting an officer.
The Vermont Department of Fish and Wildlife is seeking public input on the 10-year big game management plan.
The first test teachers will have in the fall to give is one that finds out how behind their students got during remote learning. Both teachers and tutors will have a lot of catching up to do.
Vermont State Police say investigators have finished interviews with the Rutland City Police Department officers who were there at the shooting earlier this month.
FEMA's fight against COVID. An official joins us to discuss what's being done to help Vermont and New Hampshire; Also, the legal expert weigh in on forced school mergers after a new Vermont Supreme Court rulings: Plus, a young LGBTQ activist gets national attention from "Teen Vogue" and 'GLAD," named atop 20 under 20 honoree; And the Trump administration rescinds rules on foreign students studying online.