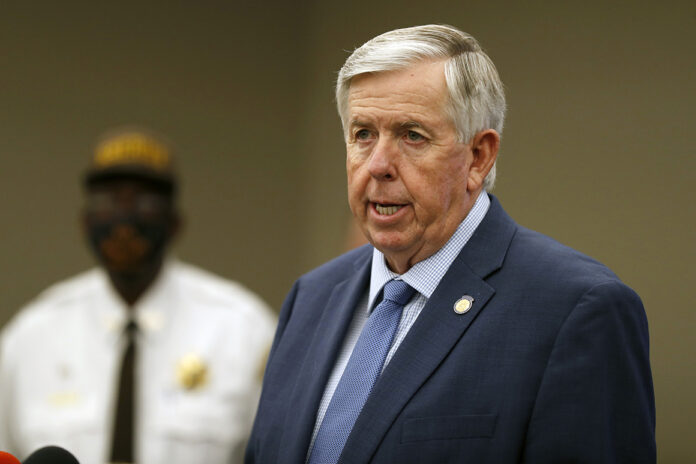 The governor's office said that Parson — who is running for a full term after having taken office following Eric Greitens' resignation in 2018 amid a torrent of scandals — was indefinitely postponing all government and campaign events. That includes a debate against his Democratic challenger, Nicole Galloway, scheduled for Friday.
Parson has rejected calls to impose a statewide mask mandate, as dozens of other states have during the pandemic, and the gubernatorial campaign has centered on his administration's response to the public health crisis.
The Parsons were first tested on Wednesday after the first lady started to display minor symptoms. The pair were then re-screened using the more accurate polymerase chain reaction, or PCR, tests, which subsequently confirmed Teresa Parson's results. The governor's PCR test is still pending.
Missouri's top health official, Randall Williams, said at a news conference that contact tracing efforts were underway but that the number of possible contacts with the governor was "not as big a number as you might think," despite his recent public events.
In a video posted to social media, Teresa Parson said she was "fine" but decided to seek testing after developing "cold-like symptoms."
"My test did come back positive, but I want to reassure you I'm going to take the next few days to take care of myself, and I will see you again soon," the first lady said.
Unless the test turns out to have yielded a false positive, Mike Parson is the second sitting governor to be diagnosed with the virus.
In July, Oklahoma Gov. Kevin Stitt was diagnosed with Covid-19; he has since returned to work. Ohio Gov. Mike DeWine also tested positive ahead of a scheduled meeting with President Donald Trump, though that proved to be a false positive.