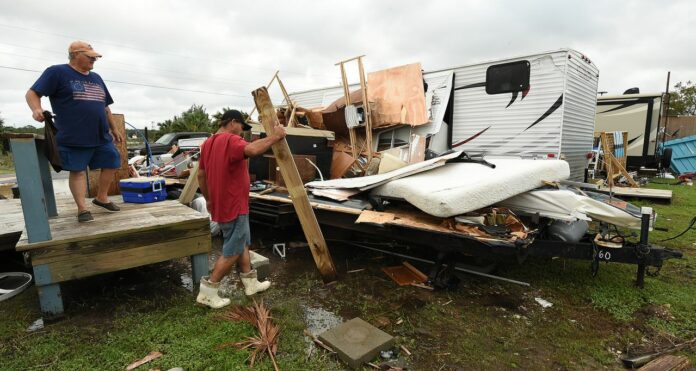 Cleanup continues after Hurricane Sally pounded the Gulf Coast.
Sally, the first hurricane to make landfall in Alabama since Hurricane Ivan in 2004, has tracked north from the Alabama coast and into Georgia. At least one death in Orange Beach has been blamed on the storm.
Widespread damage and flooding was reported in Gulf Shores, Orange Beach and Mobile. There are widespread power outages and many schools in south Alabama are closed.
Tourists are banned from Gulf Shores, Orange Beach and the Fort Morgan Peninsula until Sept. 27 and cleanup and recovery continues. The Holmes Bridge on Highway 59 crossing the Intracoastal Waterway is closed until further notice, except for residents and property owners with valid hurricane reentry passes.
Here are the latest photos, videos of storm damage and recovery:
Note to readers: if you purchase something through one of our affiliate links we may earn a commission.