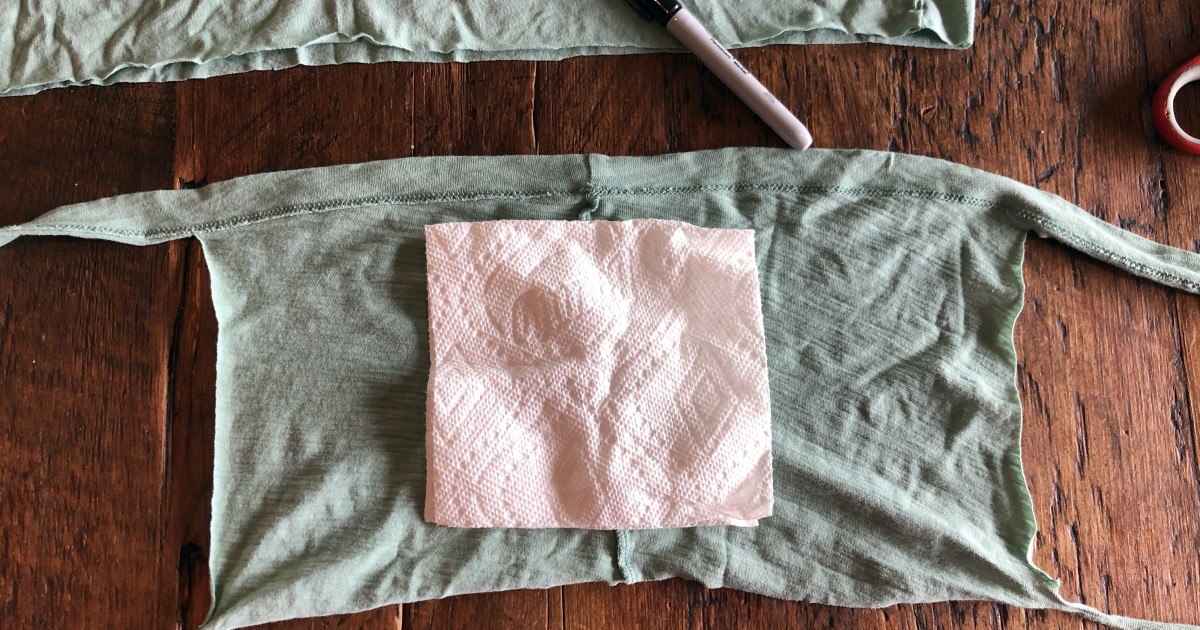 As the "typical" in "brand-new regular" modifications daily due to the fact that of the coronavirus pandemic, one thing knows: It appears like we will be wearing face masks for a very long time.
Ever since the Centers for Disease Control and Avoidance recommended fabric face coverings as a way to assist curb the spread of COVID-19, individuals have been rushing to discover masks.
But now that Los Angeles County has required us to wear non-medical masks when performing necessary services, the demand has actually grown greatly.
Local crafters and designers are making them and selling them online, but lots of are overwhelmed by need and are experiencing production hold-ups.
You don't need a sewing maker, or a needle and thread, to make a mask. Look online and you'll find numerous tutorials on how to use bandannas, sheets, even socks to develop masks that will safeguard others when you endeavor outside your home.
Premium cotton is an excellent choice for masks according to a recent research study on homemade masks by the Manufacturing Development Center at the Wake Forest Institute for Regenerative Medication, which consists of Tee shirts.
After assessing about 400 masks made by community volunteers, the study found that the best-performing mask was made with two layers of top quality, heavyweight cotton.
If you're uncertain if your cotton T-shirt is a practical choice, hold the T-shirt up to a bright light. If light travel through the cotton, it's probably not a great option in regards to getting rid of particles.
I recently followed the CDC's easy no-sew Tee shirts face covering tutorial and made a mask in five minutes. It is primary but comfy and is much better than using absolutely nothing at all.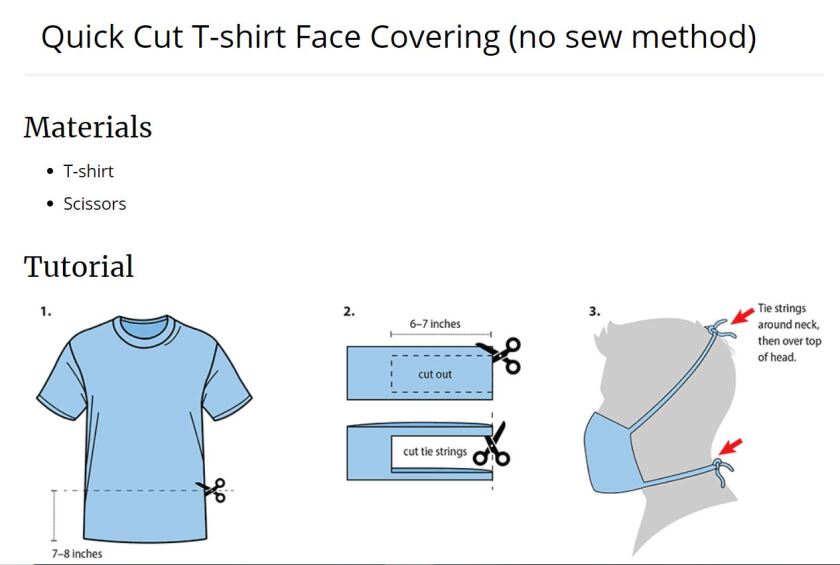 If I had to do it over once again, I would have used a heavier material because my cotton T-shirt did not pass the "hold it approximately the light" test suggested by the Wake Forest study team.

Step 7 to 8 inches from the bottom of the Tee shirts and cut.

The CDC suggests cutting into that section by 6 to 7 inches to form the ties for the face mask.

Due to the fact that the CDC suggests that face masks include several layers, I added a paper towel as an included filter.

In a pinch, the CDC's no-sew T-shirt can be made in 5 minutes. The mask is rudimentary, but it beats using nothing at all.
NO SEW
This no-sew solution by crafter Jan Howell is another fast alternative that works well and is comfortable. It is created to consist of numerous layers and you can add a filter for extra defense.
Recommendations from the Wake Forest Baptist study on homemade masks:
– Use two layers of state-of-the-art, dense weave cotton fabric or one layer of standard cotton product with an inner layer of flannel.
– If you have access to a regional quilting shop or online store, they will understand what is suggested by high-quality "quilter's cotton."
– The light test is pretty good at determining if a provided product is suitable. If held up to an intense light, it shouldn't be simple to see light coming through.
– Tie-on is better than earloops for better fit, but lots of are utilizing ear loop design to make it simpler to put on and take off.
– Don't touch your face after positioning the mask!
– But don't touch the mask face when getting rid of! Touch by straps or loops when removing, then wash or sanitize your hands.
– Let the mask dry after wearing; wetness from your breath makes them less effective.
– Avoid joints throughout the breathing area, however a pocket for insertion of extra filter material in between the fabric layers is optional. (We didn't discover these additional materials to help, and sometimes made it more difficult to breathe through, but others have actually had some success with these designs.)
– No mask is as great as staying home, socially distancing, and utilizing excellent hand hygiene.