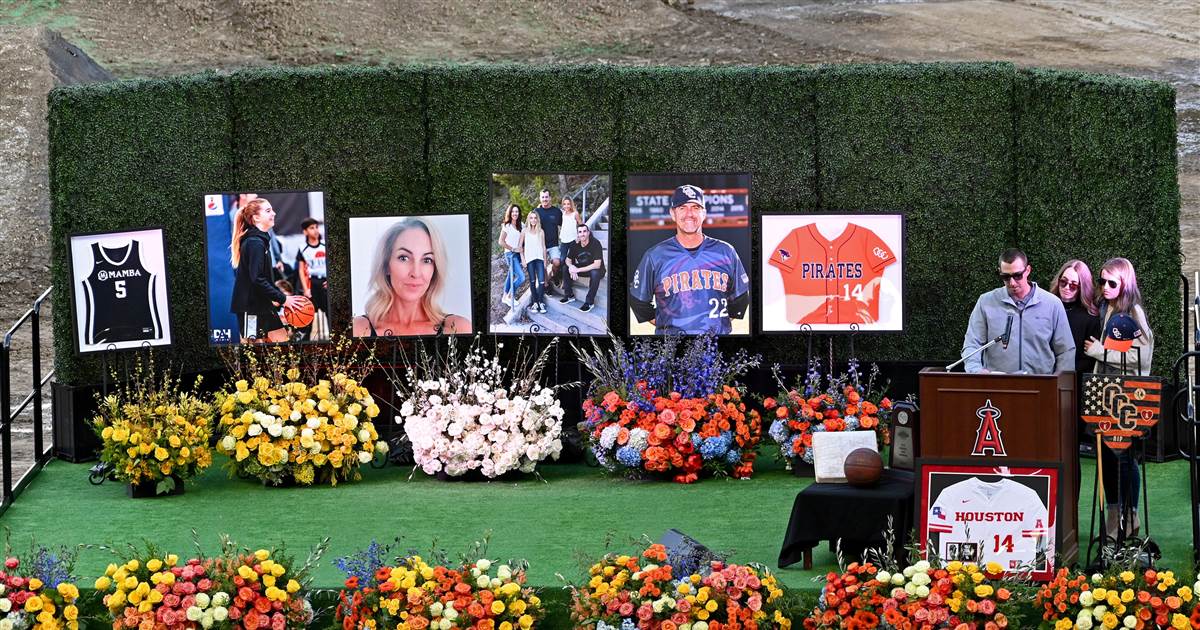 LOS ANGELES– Member of the family of four of the 8 passengers eliminated in a helicopter crash with Kobe Bryant and his child have signed up with the NBA star's widow in filing wrongful death claims versus the companies that owned and ran the airplane.
The matches on behalf of three members of one family, and a woman who helped coach Bryant's 13- year-old child in basketball, were filed electronically Sunday in Los Angeles Superior Court.
The set of suits happens 2 months after Bryant's widow, Vanessa, the mom of Gianna, also took legal action against Island Express Helicopters Inc., which operated the Sikorsky, and its owner, Island Express Holding Corp.
Let our news meet your inbox. The news and stories that matters, provided weekday early mornings.
A person who responded to the phone at Island Express Helicopters declined to comment and an email from The Associated Press requesting comment was not instantly returned.
Unlike Vanessa Bryant's lengthy lawsuit, the brand-new identical seven-page cases do not name the dead pilot, Ara Zobayan, or his representative, as a defendant. All the matches declare that the 2 companies were careless and irresponsible.
One suit was submitted by two surviving children of Orange Coast College baseball coach John Altobelli and his spouse Keri. Their daughter Alyssa played basketball with Gianna. Another match was filed by the spouse and three kids of Christina Mauser, who assisted Bryant coach the ladies' basketball group.
The group was heading to a basketball competition Jan. 26 when the chopper crashed in thick fog northwest of Los Angeles.
An initial National Transportation Safety Board report said there were no signs of engine failure from the wreckage recuperated. Zobayan had actually almost browsed the helicopter out of blinding clouds when the airplane unexpectedly turned and plunged into the mountainside.
Vanessa Bryant, who submitted the match the same day as her other half's large public funeral in February, alleged that Zobayan was reckless and negligent to fly in the fog and must have terminated the flight.
Also eliminated in the crash were Sarah Chester and her child Payton, who was another of Gianna's teammates.