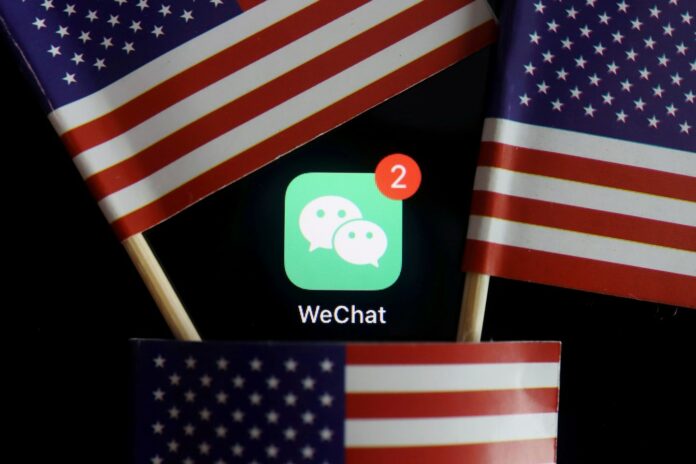 A federal court granted a preliminary injunction halting the Trump administration's planned ban of Chinese app WeChat, in response to a plaintiff lawsuit saying the ban would harm their First Amendment rights.
The United States District Court in San Francisco said the plaintiffs, a group of WeChat users, had shown there are "serious questions" related to their First Amendment claim.
The Trump administration had planned to effectively ban WeChat in the U.S. late tonight by preventing it from appearing in mobile-phone app stores, and by blocking the app's access to Internet hosting services in the U.S.
The planned ban stemmed from Trump's Aug. 6 executive order that declared that WeChat posed a threat to national security because it collected "vast swaths" of data on Americans and other users, and offered the Chinese Communist Party an avenue for censoring or distorting information.
WeChat had about 3.3 million monthly active users in the United States as of August, according to analytics provider App Annie. It is a common tool for Chinese speakers to communicate with friends and relatives in China.
A group called the WeChat Users Allliance filed suit in federal court opposing the executive order and seeking to stop a ban, arguing that the app represents a virtual public square for Chinese speakers in the U.S.
They requested a preliminary injunction halting the ban — details of which the Trump administration announced Friday — arguing it would harm free speech.
"The court grants the motion on the ground that the plaintiffs have shown serious questions going to the merits of the First Amendment claim," Judge Laurel Beeler wrote in the order granting the preliminary injunction. The order was filed late Saturday.
This is a developing story. Please check back for updates.