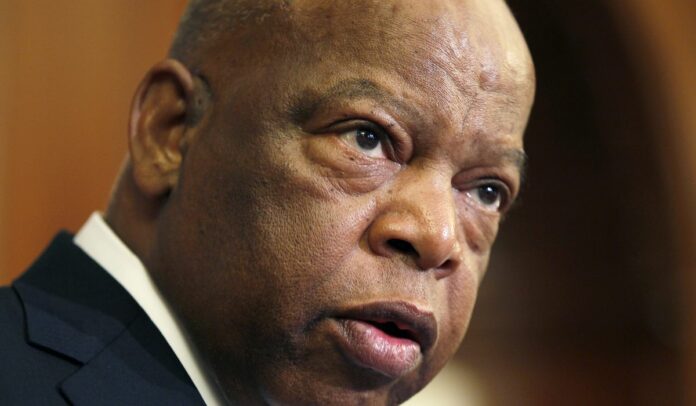 The seat of the late Rep. John Lewis has drawn the interest of more than 100 potential successors.
The Democratic Party of Georgia completed Sunday night the first phase of replacing Mr. Lewis's name on the November ballot — he already had won the Democratic primary, but state law allows a party to replace a deceased nominee.
According to a statement posted on social media, party spokeswoman Maggie Chambers, "a total of 131 candidates have answered the call and submitted applications to be considered."
Ms. Chambers named no names but her statement outlined the process henceforth and said the names will be released Monday.
A special committee of seven prominent party members from the Atlanta-area will sift through the 131 applications, made on an open call through the party website, and select three to five to forward to the state party's executive committee by noon Monday.
Among the members of the local panel are Atlanta Mayor Keisha Lance Bottoms and 2018 gubernatorial candidate Stacey Abrams.
The state executive committee will hear from that handful of nominees Monday afternoon, pick one, and submit that name to the Georgia secretary of state by day's end to replace Mr. Lewis on the ballot.9