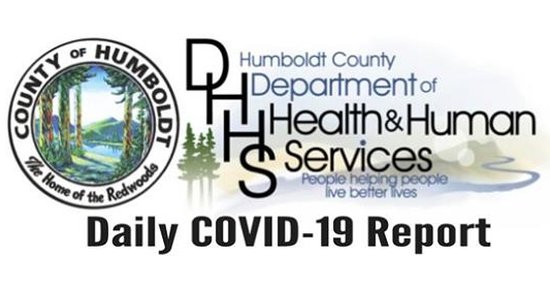 Press release from the Humboldt County Joint Information Center:
Humboldt County's count of confirmed COVID-19 cases rose to 195, after six additional cases were reported today.

Today's alert level stands at a two and has remained unchanged since the tool was launched Thursday. This is due, in part, to a high demand for testing and testing supplies nationwide, according to Humboldt County Health Officer Dr. Teresa Frankovich.

Dr. Frankovich said that even with an increased demand on testing and the slower turnaround time right now, screening for the virus is still a useful public health tool. "Some of our more recent cases have been individuals tested through commercial laboratories collected either at the OptumServe site in Eureka or their provider's office, so we want to encourage people who are not experiencing symptoms to sign up for a test at Optum," she said. "Individuals with symptoms, such as fever, cough or shortness of breath, should reach out to their primary care provider or to the Joint Information Center if they do not have a provider so they can be tested. Ill individuals should seek emergency care if symptoms become severe."

Visit LHI.care/covidtesting or call 888-634-1123 to make an appointment at the OptumServe site at Redwood Acres in Eureka. Please note only available appointments will be shown on the website. If no time slots are available, check back to schedule.

Humboldt County COVID-19 Data Dashboard: humboldtgov.org/dashboard,
Follow us on Facebook: @HumCoCOVID19,
Instagram: @HumCoCOVID19,
Twitter: @HumCoCOVID19, and
Humboldt Health Alert: humboldtgov.org/HumboldtHealthAlert

###
= historic data. All data from the Humboldt County Joint Information Center.