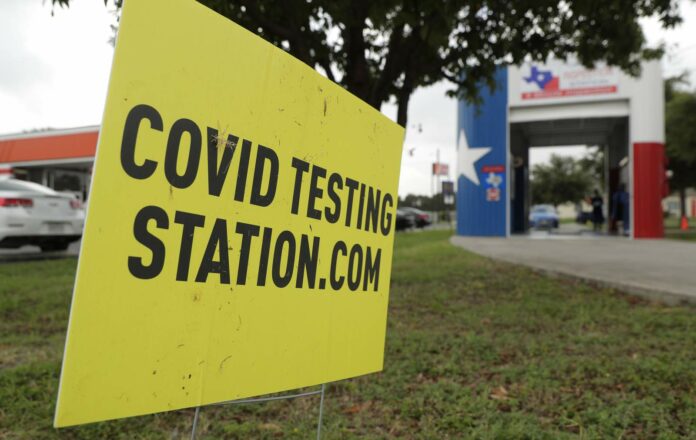 551 new COVID-19 cases announced Tuesday

SAN ANTONIO – A dozen people died of COVID-19 complications in Bexar County, Mayor Ron Nirenberg announced Tuesday, bringing the death toll locally to 274.
Nirenberg also announced 551 new COVID-19 cases, which brings the total case count to 31,867.
San Antonio has seen relatively low case counts since confirming more than 2,200 cases on Sunday. Officials fear these infections may be linked to Fourth of July gatherings.
The mayor said 1,166 patients are hospitalized due to COVID-19, 27 less than on Monday.
Of those patients, 435 are in the intensive care unit, up five from Monday.
As of Monday, 10% of staffed hospital beds are available and 47% of ventilators.
Read also:
More than 200 babies under 1 year old have tested positive for COVID-19 in San Antonio, Bexar County
UIL delays football, volleyball seasons, announces new 'Risk Management Guidelines'
BCSO holds memorial service for 27-year veteran who died due to COVID-19
Copyright 2020 by KSAT – All rights reserved.
---
About the Author:

Fares Sabawi has been a journalist in San Antonio for three years. He has covered several topics, but focuses on crime, courts and record requests the most. He also has a recurring appearance on KSAT News at 9's Trending Now segment.