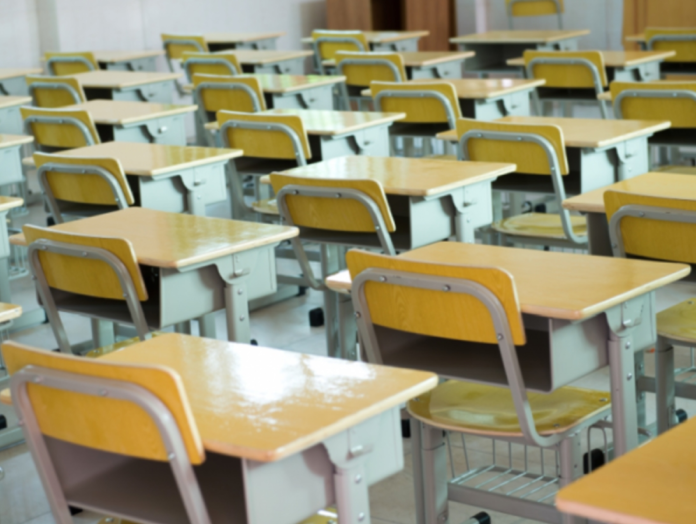 LOS ANGELES, CA — By week's end, Los Angeles County schools could have a series of health protocols to serve as guidelines for reopening schools, county officials announced Wednesday.
The announcements follows a head-spinning series developments at the federal level this week after the Centers for Disease Control issued coronavirus protocols for schools only to provoke the ire of President Donald Trump. After Trump declared the guidelines too strict, Vice President Mike Pence announced plans to loosen them. The nation's largest school districts, Los Angeles and New York, have warned that the upcoming school year is likely to involve a measure of distance learning. According to the Los Angeles Times, Los Angeles County Public Health Director Barbara Ferrer told a conference call of school superintendents that the current surge in new COVID-19 cases threatens the reopening of schools.
On Wednesday, Trump fired off a barrage if tweets threatening to withhold funding for schools that don't fully return to in-person classes.
Ferrer insisted she will not get mired in the mounting political debate of whether campuses should be required to open this fall.
"The Plan B has always been a plan if there was way too much community transmission, it may in fact mean there has to be a longer period of time for there to be more virtual learning as opposed to on-campus learning," Ferrer said. "… It's really important that when we have so much community transmission to understand the impact is far-reaching … on the reopening not only of school campuses but other sectors that still haven't reopened.
"… You absolutely would not want to open a sector when you thought the result of a reopening could be an explosion of outbreaks within that sector," she said. "So we're going to continue to be mindful of what our data is telling us."
Trump doesn't see it that way.
"In Germany, Denmark, Norway, Sweden and many other countries, schools are open with no problems," he tweeted Wednesday. "The Dems think it would be bad for them politically if U.S. schools open before the November election, but (it) is important for the children & families. May cut off funding if not open!"
Trump also characterized proposed guidelines for school reopenings released by the U.S. Centers for Disease Control and Prevention as "very tough & expensive."
Gov. Gavin Newsom on Wednesday declined to bite on Trump's funding threat, insisting the question of whether schools reopen will be "a data- informed decision."
"I'm not worried about the latest tweets, and I could give you ad- nauseam examples of why I've concluded that that's not the issue that we need to address," Newsom said. "What we need to address is safely reopening the schools and we need to make that a foundational principle. That to me is not negotiable. We have to safely reopen our schools."
Ferrer also said the county will be focused on health data, not politics.
"We're working here in conjunction with all of the county school districts and with our supervisors and governor's office on making sure we're doing right by students, by teachers, by staff and by the families of all the students, teachers and staff," she said. "And I think that's really the goal for us to stay focused on here. And I'll leave the politics around this to other people.
"This is really a time for us to make sure that we're doing everything we can to protect the health and safety of everyone who lives in this county, and I think we have a unified team here in our county that's, you know, sort of making informed decisions to reduce as much of the risk that's really attached to the novel coronavirus wherever we can and do that in manners that offer as much safety as possible. And we're gonna stay on that road as we move forward."
Los Angeles Unified Superintendent Austin Beutner said Monday there's still no timetable on when school facilities may reopen due to the COVID-19 pandemic, and the district may need to create a balance of online and in-person classes for the next academic year that starts Aug. 18.
"As we look ahead to the start of a new school year, the challenge is to build on the foundation that's been put in place over the past few months and apply the learnings to provide the best possible education for students," Beutner said during his weekly coronavirus briefing.
In order to provide students with adequate education, the new school year will have to include a regular class schedule, attendance will have to be taken, daily live instruction must be given and other requirements must be met, Beutner said.
During the next academic year, each school principal will host regular updates on their plans to reopen and provide education, and community administrators will hold regular town hall meetings to discuss issues related to the new school year, Beutner said.
"If these sound like an ambitious set of expectations, they are and they're necessary," Beutner said. "COVID-19 continues to be a real threat to all the communities we serve, and it doesn't look like that'll change anytime soon. We have to do the best we can to adapt to challenges it presents."
City News Service and Patch Staffer Paige Austin contributed to this report.