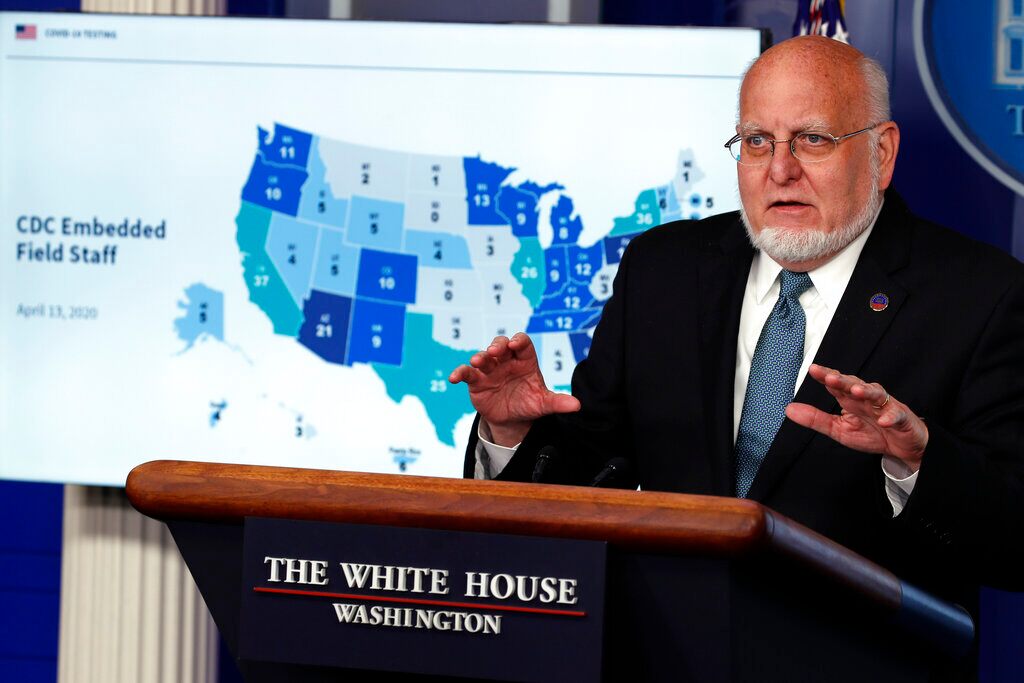 Get all the latest news on coronavirus and more delivered daily to your inbox. Register here.
The head of the Centers for Disease Control and Avoidance (CDC) is alerting that a 2nd wave of coronavirus could accompany the start of flu season, proving to be even more disastrous than the long-lasting COVID-19 pandemic.
CDC Director Robert Redfield informed The Washington Post in an interview Tuesday that the nation ought to beware even as some states attempt to resume their economies in the coming weeks and continue to practice social distancing procedures to mitigate the spread of the infection.
SENATE PASSES $484 B 'STAGE 3.5' CORONAVIRUS STIMULUS PLAN BY VOICE VOTE AMIDST STRESS IN CHAMBER
Redfield stressed that the practice has had " a huge impact" on consisting of the outbreak, but stated Americans require to prepare ahead and think about getting an influenza shot in the summer so that when winter season comes, health centers are not when again overloaded.
He added that the preventative measure "may enable there to be a medical facility bed offered for your mother or grandma that might get coronavirus."
The coronavirus pandemic has overcrowded health centers around the globe and across the nation, taxed the capacity of morgues and exposed the lack of ventilators and protective equipment for health care workers and others on the cutting edge of the infection.
Redfield said that in order to avoid a repeat of the scaries of this pandemic, which has killed 43,630 individuals and contaminated 804,194 others in the U.S. alone, the CDC is intensifying the labor force that is dealing with public health problems to accommodate and sufficiently strategy for a 2nd attack.
The company plans to include an extra 650 workers to the already existing 500 employee throughout the country to " substantially enhance" the public health response when all of the states start to roll back stay-at-home restrictions and have people reenter the labor force and resume every day life.
CLICK HERE FOR THE FOX NEWS APP
Still, more employees are needed and the CDC is weighing using field employees intended for the Census Bureau– which suspended operations till Might due to the coronavirus outbreak– along with the Peace Corps and AmeriCorps to develop "an alternative workforce," it stated.