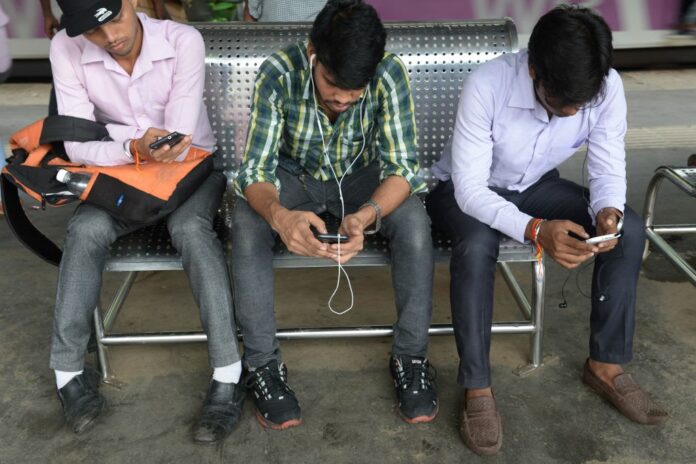 India's recent move to ban dozens of Chinese mobile apps on security grounds has found favor among local start-ups, some of whom have seen a surge in users.
One of them is a short-form video sharing app called Chingari, which crossed 10 million downloads on the Android Play Store in under a month. It is seen as one of the local alternatives to TikTok, which has over 200 million users in India and is owned by Beijing-based ByteDance.
Chingari co-founder Sumit Ghosh, who is also the chief product officer, said Wednesday that his start-up is in the process of closing a $10 million Series A funding round by next week to cope with the rapid growth in users over a short period of time. Its technical infrastructure is handled by Amazon Web Services, he said. 
"We will be closing it by end of next week and announce it by end of this month. We are well-capitalized," Ghosh said on CNBC's "Street Signs Asia."  He declined to disclose valuation but described it as "a decent valuation, in terms of social networks coming out of India." 
Indians surf the internet on their phones at a free Wi-Fi zone inside a suburban railway station in Mumbai on August 22, 2016.
Indranil Mukherjee | AFP | Getty Images
Ghosh proclaimed his firm would not seek funding from Chinese investors. 
"No Chinese money, no Chinese companies' money … no Chinese direct or indirect money in Chingari ever. Not now, not ever," he said, adding, "It will be the global (venture capitals), operating out of U.S. or U.K. – there's a lot of global money available so definitely, no Chinese money."
Other local video-sharing apps similar to TikTok, including Roposo, have also gained in popularity, Reuters reported.
Data privacy concerns
Last week Prime Minister Narendra Modi's government banned 59 Chinese mobile apps, citing security and privacy concerns. The move from New Delhi came after a violent border skirmish with China high in the Himalayas left 20 Indian soldiers dead and soured public sentiment. 
India currently has a comprehensive personal data protection bill that is under discussion in a joint parliamentary committee. 
To be sure, last week's ban did not include local firms that have received investments from Chinese companies but are not owned by them. 
Critics have raised concerns over personal data collected through apps that are owned by Chinese firms. Under Beijing's espionage and national security laws, those companies would be required to hand over certain information to the government if it asked.
Step in the right direction
Many local companies in India's technology space often struggle to dominate their massive home markets on two fronts: They usually have to compete with larger global players such as Facebook and Amazon as well as contend against Chinese brands that can beat them out on price. 
For example, Indian smartphone makers have been squeezed in the market by the emergence of their Chinese rivals who produced high-quality phones and sold them at prices more affordable than the likes of Samsung and Apple. Today, four of the top five handset makers in India are Chinese firms. 
"When you have a home market where you've grown very big, it's very easy to come to other countries and oversupply those countries with products and significantly lower the prices and possibly destroy the local ecosystem," Kavin Bharti Mittal, founder and CEO of Hike, said on "Street Signs Asia" on Tuesday. 
The social media app, which has a valuation of more than $1 billion, counts Tencent as an investor. 
"It's good to see India put India first. And, honestly, it's about time. I'm so excited – I'm not the only one," Mittal said. 
He said Modi's initiative announced in May to make India more self-reliant is a step in the right direction.   
"For India to grow its economy, we need to have a very strong, thriving local industry. It's not just the internet space. We have to have a thriving manufacturing industry, a thriving pharma industry," Mittal added. 
Correction: This article has been updated to reflect the correct name of the social media company Hike.