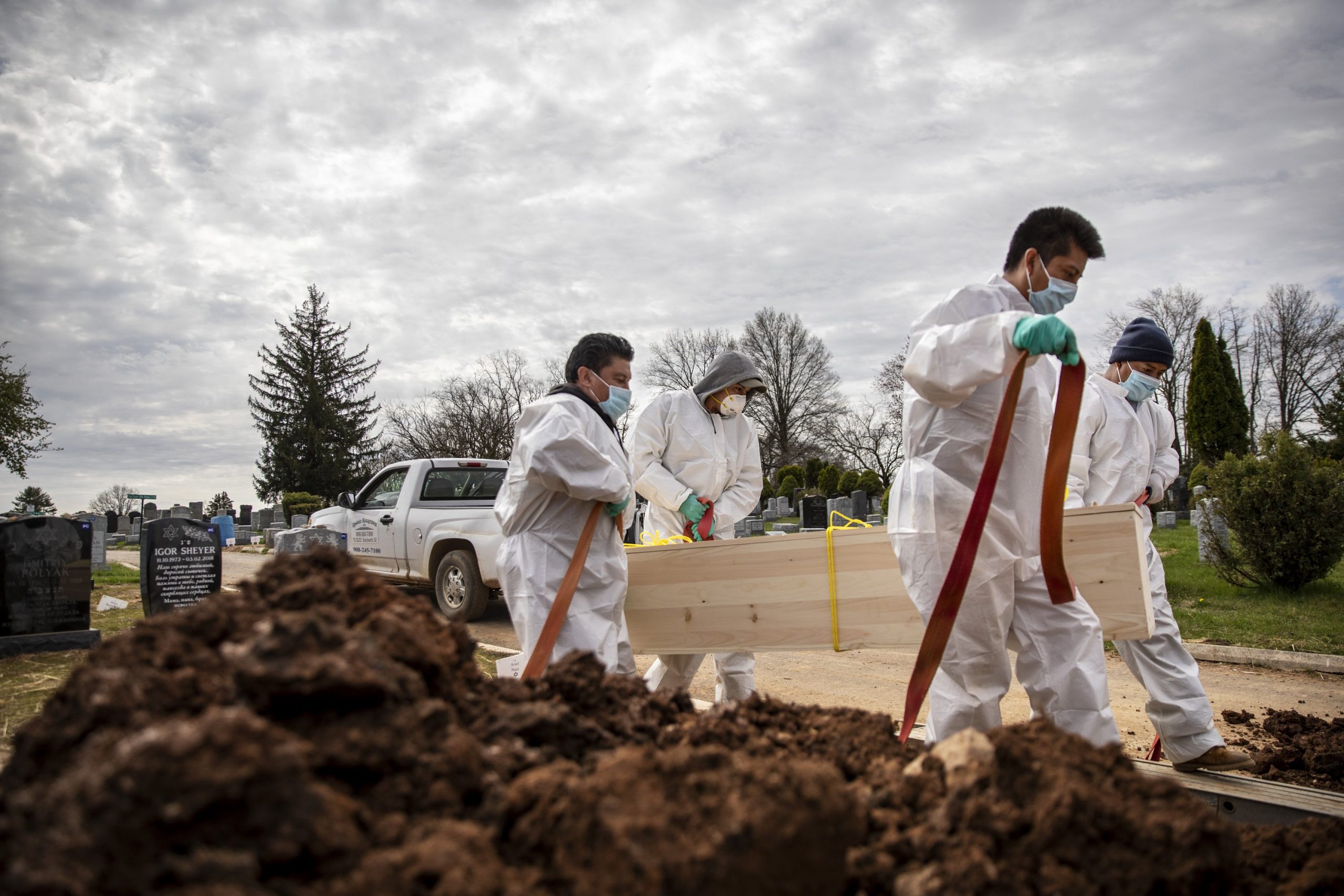 Photography
Michael Tokar comes along this day to bid his father farewell, waiting in his car for directions when Donofrio arrives with news.
"We have a problem," an apologetic Donofrio says. "The body ain't here. We're going to have to do the funeral tomorrow."
There was a snag in getting the hospital to release the remains. So the son dutifully returns a day later.
Tokar's father had a cough and fever and a home health aide got him to the hospital. Two days later, he was dead, with the coronavirus listed as the cause.
As Tokar sits in his car, his phone rings. Plafker is on the line. The service is beginning and the rabbi delivers a play-by-play of the ritual.
"I'm going to help the men lower the body," he tells him.
The crew is dressed in white protective suits, masks and gloves, looking more fit for a moon landing than a funeral. They use orange straps to place David Tokar in his grave.
"We're going to cover him now," Plafker says, before asking the son if he wanted to talk about his dad.
"He was born 92 years ago," he began, reciting a collection of facts that form a portrait.
He collected stamps. He loved the racetrack. He adored his grandchildren.
The rabbi reads a Psalm and tells Tokar his father will live on in the hearts of those who loved him and that he hopes this "terrible plague" will finally pass. In 10 minutes, it is over.
A few rows away, Thomas Cortez readies another grave. Two of his friends have fallen ill and he and his colleagues worry they will too. It is sad work, he admits, but it must continue.
Another funeral is about to begin.
___
Sedensky reported from Philadelphia.