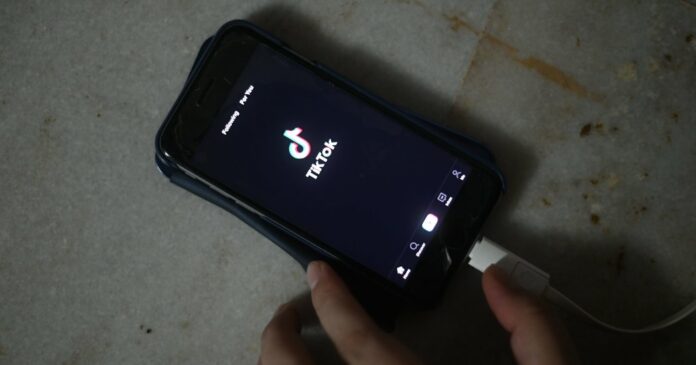 Technology|Amazon Makes Employees Delete TikTok From Phones, Citing Security Risk
TikTok, owned by Chinese company ByteDance, has been under scrutiny as a potential national security threat.
SAN FRANCISCO — Amazon has asked its employees to delete the Chinese-owned video app TikTok from their cellphones, citing "security risks," according to a company email sent on Friday.
In the email, which was obtained by The New York Times, Amazon officials said that employees must delete the app from any devices that "access Amazon email." Employees had to remove the app by Friday to remain able to obtain mobile access to their Amazon email, the note said. Amazon workers are still allowed to view TikTok from their laptop browser, the company added.
In a statement, TikTok said user security was "of the utmost importance" and that it was committed to user privacy. It added, "While Amazon did not communicate to us before sending their email, and we still do not understand their concerns, we welcome a dialogue."
Amazon, which has around 500,000 employees in the United States, did not immediately respond to a request for comment.
Amazon's move adds to the difficulties facing TikTok, which has been popular with young audiences in the United States and is owned by the Chinese tech company ByteDance. Because of its Chinese ownership and heightened tensions between the United States and China over issues such as trade and technology dominance, TikTok has come under increasing scrutiny in Washington over whether it is secure.
Mike Pompeo, the secretary of state, said on Monday that the Trump administration was considering blocking some Chinese apps, which he has called a threat to national security. Last year, the Committee on Foreign Investment in the United States, a federal panel that reviews foreign acquisitions of American firms on national-security grounds, opened a national security review of ByteDance's acquisition of the American company, Musical.ly, which eventually became TikTok.
In response, ByteDance has said that it would separate TikTok from much of its Chinese operations, and that users' personal data would be stored in the United States and not in China. In May, ByteDance hired Kevin Mayer, a former Disney executive, to be chief executive of TikTok based in Los Angeles.
Late on Monday, TikTok also said that it would withdraw from app stores in Hong Kong, where a new national security law from China was enacted. The company said it would make the app inoperable to users there within a few days. TikTok has also said that managers outside China call the shots on key aspects of its business, including rules about data.
Senator Josh Hawley, Republican of Missouri, who has called for investigations into the national security ramifications of Chinese apps, said of Amazon's move with TikTok on Friday that "the whole federal government should follow suit."
TikTok has been viewed as a competitive threat by some American internet companies. Mark Zuckerberg, Facebook's chief executive, has said that he worries about the popularity of TikTok, especially among younger users. Facebook has been building competing products like Reels, a TikTok-like app that capitalizes on the social video format.
TikTok has been downloaded roughly two billion times, according to data from analytics firm Sensor Tower, with about 170 million of those downloads coming from users in the United States. TikTok is also popular in India, where it was recently banned after India and China clashed over their borders.
Mike Isaac reported from San Francisco and Karen Weise from Seattle.
This is a developing story. Check back for updates.