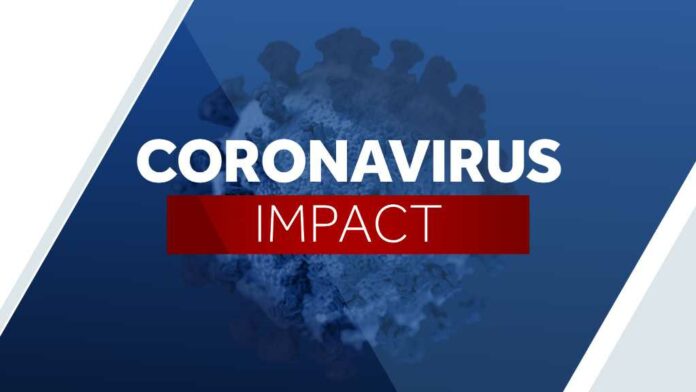 Three residents of the Risen Son Christian Village in Council Bluffs have died from COVID-19, according to a news release from the nursing home.According to the news release, the first confirmed positive case of COVID-19 at the community was reported June 26.Since then, a total of 19 residents and 11 associates have tested positive, according to the release.Three of those 19 residents passed away, the nursing home said.Cindy Bussey's aunt, Katie Jacobs is among the 19 residents who have tested positive for coronavirus.Jacobs, 96 is still fighting the virus and Bussey is praying her aunt makes a full recovery."It eats a core into my heart thinking if i had the proper home I would've brought her home and maybe she wouldnt've got this COVID," said Bussey.A representative for the nursing home said it tested residents and associates June 23 and has been conducting frequent, widespread testing.None of the associates who have tested positive for the coronavirus are able to work until they test negative for COVID-19, the news release said."We notified public health officials as required and are following procedures recommended by the Centers for Disease Control & Prevention," said Ray Dickison, COO leader of the Christian Horizons COVID-19 Task Force.Bussey told KETV Newswatch 7 she visits Jacobs daily, and is keeping the faith that she will continue to living to see her 97th birthday in August."I realize that's eldery," said Bussey. "But I have heard about the 102 year olds who have come off the ventilators and survived. The man upstairs is in charge."
COUNCIL BLUFFS, Iowa —
Three residents of the Risen Son Christian Village in Council Bluffs have died from COVID-19, according to a news release from the nursing home.

According to the news release, the first confirmed positive case of COVID-19 at the community was reported June 26.
Since then, a total of 19 residents and 11 associates have tested positive, according to the release.
Three of those 19 residents passed away, the nursing home said.
Cindy Bussey's aunt, Katie Jacobs is among the 19 residents who have tested positive for coronavirus.
Jacobs, 96 is still fighting the virus and Bussey is praying her aunt makes a full recovery.
"It eats a core into my heart thinking if i had the proper home I would've brought her home and maybe she wouldnt've got this COVID," said Bussey.
A representative for the nursing home said it tested residents and associates June 23 and has been conducting frequent, widespread testing.
None of the associates who have tested positive for the coronavirus are able to work until they test negative for COVID-19, the news release said.
"We notified public health officials as required and are following procedures recommended by the Centers for Disease Control & Prevention," said Ray Dickison, COO leader of the Christian Horizons COVID-19 Task Force.
Bussey told KETV Newswatch 7 she visits Jacobs daily, and is keeping the faith that she will continue to living to see her 97th birthday in August.
"I realize that's eldery," said Bussey. "But I have heard about the 102 year olds who have come off the ventilators and survived. The man upstairs is in charge."