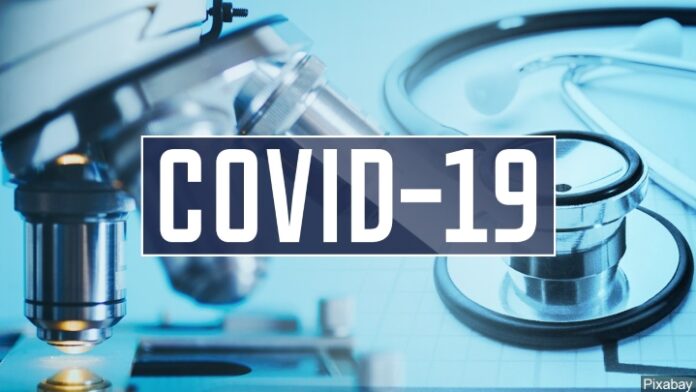 PERRY CO., MO (WSIL) — According to a statement from Perry County Memorial Hospital, a doctor who tested positive for COVID-19 was still on duty and may have seen patients. That doctor was asymptomatic at the time.
A post on the hospital's Facebook page says two physicians tested positive and a third refused to return to work.
You can read the entire statement from the hospital CEO below:
Emergency Room personnel are often the front-line warriors in the COVID Pandemic battle. They bear some of the greatest risks of COVID exposure. Locally, Perry County Memorial Hospital (PCMH) has been treating COVID positive patients since March primarily in the Acute Respiratory Clinic, Emergency Room, and inpatient care units. Nearly every shift presents COVID exposure to healthcare personnel and as community spread expands, so does the risk to these front-line personnel.
On Friday July 3, PCMH had an asymptomatic, on-duty emergency room physician test positive for COVID-19. This physician was tested because another physician, who was off-duty at the time, had tested positive. As this information was communicated to the healthcare team, a third Emergency Room physician reacted to these developments with stating that they would not report to their next two ER scheduled shifts. This physician later resigned indefinitely. Given these events occurred in short order, a significant staffing challenge resulted for PCMH. Given PCMH operates with single ER physician coverage, this difficulty was intensified. In total, PCMH has six to seven ER physicians covering the ER 24/7/365. Losing three of these providers at once, thrusts the emergency department into "crisis mode" for physician coverage.
Leadership acted immediately by placing the non-symptomatic physician in full personal protective equipment (PPE) to protect patients and staff. The physician staffing company was contacted to find a replacement physician. As soon as possible, this physician was relieved of their duties and quarantined.
When crisis presents, PCMH, as do all hospitals, mobilize emergency plans that act to ensure patient safety while maintaining adequate patient care services. In this situation, the Employee Symptom Tracker and Staff Exposure Control Plan immediately alerted leadership who seek appropriate solutions to the crisis. Each individual's exposure was evaluated by the Chief Medical Officer and Infection Prevention Nurse to determine risk of transmission. Dependent upon the level of risk, acting out of an abundance of caution, specific action plans for all exposed were followed, from a minimum of monitoring, to quarantine, and follow up testing.
PCMH encourages all individuals to practice with great caution. Everyone should be wearing a mask, practicing social distancing, hand washing, and hand sanitization.
PCMH continues to closely monitor all patients and staff who enter the facility with a screening protocol as well as temperature checks. In addition, our staff monitor symptoms and report any concerns to our Infection Prevention Nurse. These are all standard protocols that were implemented in March 2020. PCMH will continue to remain as transparent as possible within HIPAA guidelines.
In healthcare, we have a responsibility to care for those in need. This is a responsibility PCMH takes very seriously. If you have an emergent condition, do not resist coming to the Emergency Room out of fear during these times of pandemic. Most often, in true emergencies, faster treatment means better outcomes.
Sincerely,
Patrick Carron, FACHE
President/CEO
Perry County Health System