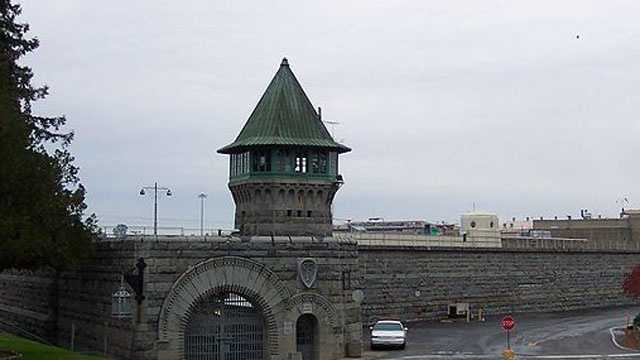 CDCR: 89 inmates test positive for COVID-19
Worker at Folsom State Prison dies due to COVID-19 complications
CDCR: 89 inmates test positive for COVID-19

Hide Transcript
Show Transcript
TY: I AM TY STEELE. DEIRDRE: I AM DEIRDRE FITZPATRICK. HERE ARE OUR TOP HEADLINES. TY: OFFICIALS IN RUSSIA SAYS PHASE THREE TRIALS OF THE NEW VACCINE WILL START TODAY. THE COUNTRY IS PLANNING A LARGE VACCINATION CAMPAIGN COME OCTOBER. DEIRDRE: GERMANY'S HEALTH MINISTER IS CONCERNED ABOUT THE RISING NUMBERS OF INFECTIONS. HE SAYS SMALLER AND BIGGER OUTBREAKS HAVE TAKEN PLACE IN ALMOST ALL REGIONS. INFECTIONS WERE DRIVEN BY TRAVELERS RETURNING FROM ABROAD AND FROM PEOPLE PARTYING OR GETTING TOGETHER. TY: SEVERAL SCHOOL DISTRICTS BEGAN DISTANCE-LEARNING TODAY. THEY INCLUDE FOLSOM-CORDOVA, ROSEVILLE, CERES, SALIDA, TURLOCK, ESCALON, GOLD TRAIL, AND LIVE OAK. FROM JOHNS HOPKINS UNIVERSITY, AFTER SEEING A SPIKE YESTERDAY, THERE WERE LESS THAN 5000 NEW CASES REPORTED OVER THE PAST DAY. THE DEATH WAS
Worker at Folsom State Prison dies due to COVID-19 complications
CDCR: 89 inmates test positive for COVID-19
A California Prison Industry Authority employee who worked at Folsom State Prison has died due to complications related to the novel coronavirus, officials said Wednesday.The employee worked for the authority for more than five years, CALPIA said."He will be truly missed and the CALPIA Executive Team is sending our condolences and support to everyone who knew him," General Manager Scott A. Walker said in a statement.On its website, CALPIA says it is a business that provides "productive work assignments for approximately 7,000 offenders within the California Department of Corrections and Rehabilitation (CDCR) institutions."The employee's death was confirmed a day after the California Department of Corrections and Rehabilitation said Tuesday that 89 inmates at Folsom State Prison tested positive for COVID-19.CDCR said on its website it has sent a medical "strike team" to respond to the outbreak at the prison and also set up tents to quarantine patients. They also set up a facility to screen potentially infected people.Nearly 2,500 inmates are incarcerated at Folsom State Prison.This is a developing story. Stay with KCRA 3 for the latest.—The Associated Press contributed to this story
FOLSOM, Calif. —
A California Prison Industry Authority employee who worked at Folsom State Prison has died due to complications related to the novel coronavirus, officials said Wednesday.
The employee worked for the authority for more than five years, CALPIA said.
"He will be truly missed and the CALPIA Executive Team is sending our condolences and support to everyone who knew him," General Manager Scott A. Walker said in a statement.
On its website, CALPIA says it is a business that provides "productive work assignments for approximately 7,000 offenders within the California Department of Corrections and Rehabilitation (CDCR) institutions."
The employee's death was confirmed a day after the California Department of Corrections and Rehabilitation said Tuesday that 89 inmates at Folsom State Prison tested positive for COVID-19.
CDCR said on its website it has sent a medical "strike team" to respond to the outbreak at the prison and also set up tents to quarantine patients. They also set up a facility to screen potentially infected people.
Nearly 2,500 inmates are incarcerated at Folsom State Prison.
This is a developing story. Stay with KCRA 3 for the latest.
—

The Associated Press contributed to this story