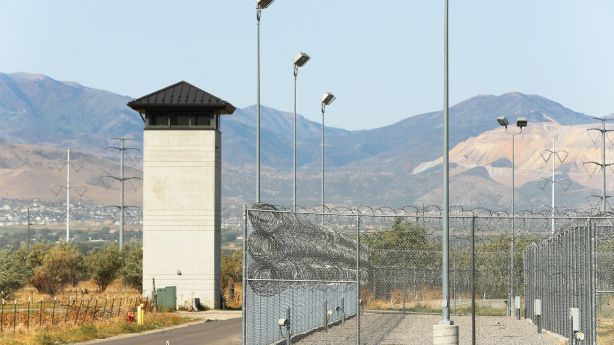 Scott G Winterton, KSL

By
Daedan Olander, KSL
|


Updated

– Sep. 23, 2020 at 9:35 p.m.
| Posted – Sep. 23, 2020 at 8:32 p.m.

DRAPER — The Utah State Prison in Draper and Central Utah Correctional Facility are in a 24-hour lockdown after a suspected transmission of COVID-19 among the general inmate population.
The facilities went into lockdown at around 3 p.m. Wednesday, according to a statement from the Utah Department of Corrections.
In its statement, the department said it is working under guidelines from the Centers for Disease Control and Prevention while handling the situation and is "coordinating with local health officials on quarantine and isolation procedures, conducting contact tracing, and ensuring that proper cleaning protocols are implemented."
Previously, the state prison had reported 15 positive cases, 14 of which have since recovered, according to the Utah Department of Corrections. As of Monday, no inmate deaths due to COVID-19 have been reported in Utah.
According the the Department of Corrections website, preventative measures at the prison have included providing two masks to all inmates and staff members, increasing cleaning and ensuring soap is available, social distancing for both inmates and staff, moving medically frail inmates into a single facility with medical care, and establishing separate quarantine spaces for those who are symptomatic or have had contact with someone who is.
Multiple outbreaks have occurred in Utah correctional facilities since the pandemic hit the Beehive State in March, and several jails have taken precautions to help slow the spread of the virus among inmates.
Amid an outbreak in late June and early July, the Washington County jail had previously imposed several preventative measures to try and contain the virus, including suspending programs and recreational activities, providing extra soap at no cost and boosting efforts to disinfect rooms.
Troubling reports emerged from inmates in both Washington and Weber Counties that they were punished for reporting symptoms in early September. However, their claims have been disputed by corrections officials.
The virus has stymied the correctional system at times, with the Utah State Prison refusing to accept offenders from the Salt Lake County Jail after it confirmed coronavirus cases in April.
×
More stories you may be interested in