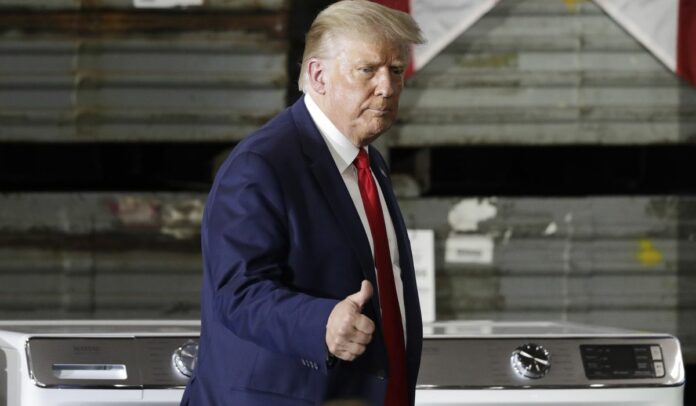 President Trump's campaign on Friday said Mr. Trump plans to head to Wisconsin on Monday — the first day of the mostly virtual Democratic National Convention.
Mr. Trump also plans to hold events in Minnesota and Arizona on Monday and Tuesday on "Joe Biden's failures" on jobs, the economy and immigration.
Mr. Trump is also expected to campaign in Mr. Biden's hometown of Scranton, Pennsylvania on Thursday – the same day Mr. Biden will formally accept the Democratic presidential nomination.
The Democratic National Convention, which was supposed to be held in Milwaukee, Wisconsin from Aug. 17-20, will now be mostly virtual due to the coronavirus pandemic.
Mr. Biden himself isn't traveling to Wisconsin and will instead deliver his acceptance speech from Delaware.