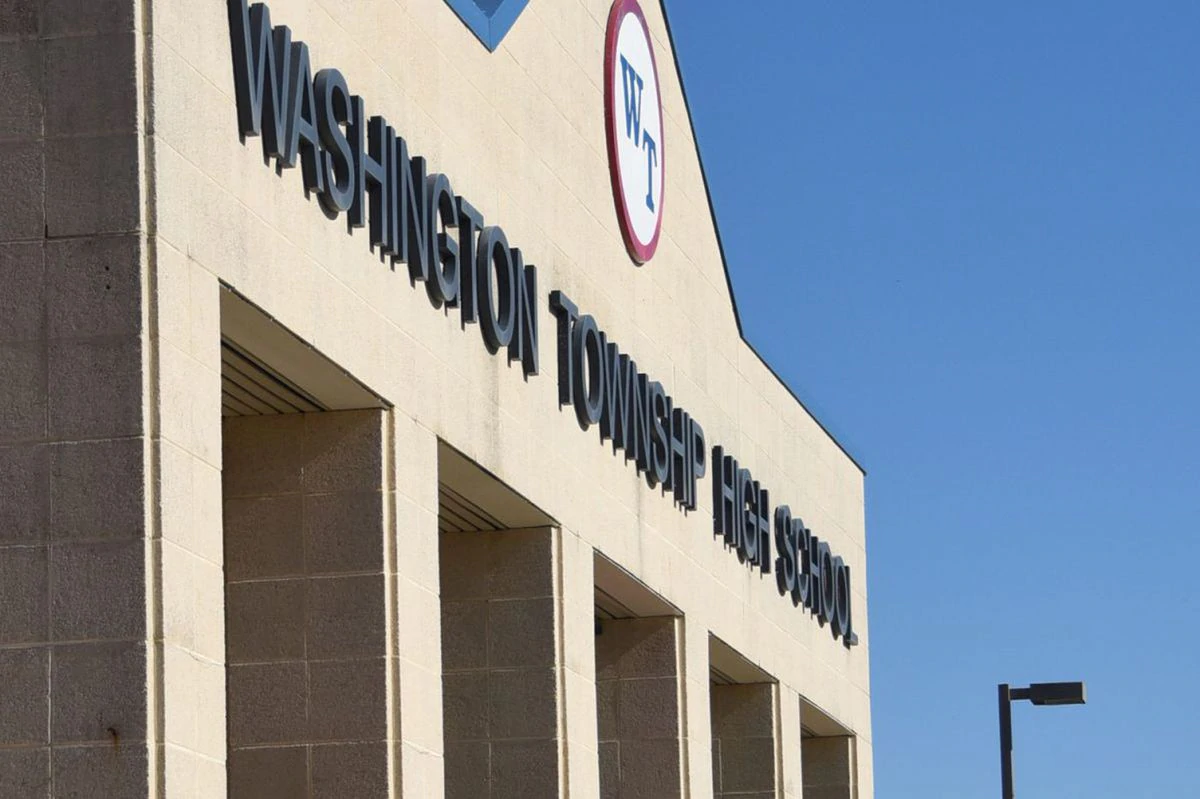 Latest 11:16 AM – 09/21/20
11:16 AM – September 21, 2020
Latest Wolf says he'll veto Pa. bill on school sports
Gov. Tom Wolf on Monday said he will veto a bill that would have given Pennsylvania schools the sole authority to determine whether to play sports, allow spectators at games, and hold in-person extracurricular activities for students.
"School districts are going to do what they do, but there's a virus out there," the governor said. "You ignore that at your peril. You could ignore reality, but that reality is the virus is out to get us."
"I don't think Pennsylvanians can afford to ignore that reality," he added, "so I'm going to veto it."
The bill, introduced by Republican state Rep. Mike Reese from southwestern Pennsylvania, passed the House with a vote of 155-47, passed the Senate with a vote of 39-11, and landed on Wolf's desk on Sept. 11. The assembly could override Wolf's veto with a two-thirds majority in each body.
11:10 AM – 09/21/20
11:10 AM – September 21, 2020
Here's why coins have been hard to come by, and what Philly's Mint is doing about it

At the Philadelphia Mint — the nation's largest producer of coin currency — 14 presses, each producing 750 coins a minute, are running seven days a week to compensate for the pandemic-caused coin supplyproblems that turned quarters, nickels, and dimes into rare commodities.
The hardship caused by the coin scarcity is being disproportionately borne by people who are "elderly and poor, because that's where most coins are being used," said Subodha Kumar, a professor of marketing and supply-chain management at Temple's Fox School of Business. "A lot of these impacts are similar to the impact of the cashless economy."
The problem isn't a lack of coins, the Federal Reserve said, but a lack of circulation.
When the pandemic shut down businesses and financial institutions, the normal exchange of coins seized up. Even since reopening, concerns about cash as a COVID-19 spreader caused some businesses to insist on card-only transactions, despite Philadelphia's banning such restrictions.
The pandemic has also accelerated trends toward online shopping, Kumar said, where no coins change hands. The result: too much of the nation's $48 billion in circulating coins is sitting stagnant.
"The nation's coin is pooling in change jars, in car cup holders and in shuttered businesses," according to a July statement from the U.S. Coin Task Force formed by the Federal Reserve.
10:20 AM – 09/21/20
10:20 AM – September 21, 2020
Workers say they're defenseless when customers don't wear masks

When she was working as a cashier this summer at a Walmart store in Northeast Philadelphia, a 20-year-old woman said she would see customers wearing their masks under their chins or not wearing one at all, but "it didn't make sense to make a whole big scene," especially if the line at her register was long. She worried that her manager would get mad at her if she slowed down the line while dealing with maskless customers.
At a Rittenhouse Square Starbucks, a 24-year-old barista said that sometimes customers get belligerent when she asks them to put on a mask. They ask for her name and say they'll file a complaint with corporate, before storming out. Add that to the list of other inconsiderate things customers do, she said, like stick their heads around the acrylic glass barrier that's meant to protect both workers and customers.
"People act like our safety doesn't matter," said the barista, who, like most of the workers interviewed for this story, asked that her name not be used out of fear of retaliation at work.
As shutdown orders lift and businesses slowly reopen, low-wage service workers are once again at high risk of exposure to COVID-19 — and they have to deal with a whole range of customers, including those who believe it's their constitutional right not to wear a mask.
Corporations' unwillingness to take a hard-line stance on masks is unacceptable, said Stuart Appelbaum, president of the New York City-based Retail, Wholesale, and Department Store Union, which represents 100,000 workers around the country.
"The employer needs to make sure people are wearing masks just like they make sure people are wearing shoes and shirts," Appelbaum said.
— Juliana Feliciano Reyes
9:20 AM – 09/21/20
9:20 AM – September 21, 2020
Anthony Fauci to join Gov. Murphy for Facebook Live chat

Anthony Fauci, the nation's leading infectious disease expert and a member of the White House coronavirus task force, will join New Jersey Gov. Phil Murphy for a Facebook Live chat later this week.
"Notwithstanding that you're a small state, but it should be the model of how you get to such a low test positivity, that you can actually start opening up the economy in a safe and prudent way," Fauci said.
8:50 AM – 09/21/20
8:50 AM – September 21, 2020
CDC says coronavirus can spread through the air, warns of badly ventilated spaces

For months, scientists and public health experts have warned of mounting evidence that the novel coronavirus is airborne, transmitted through tiny droplets called aerosols that linger in the air much longer than the larger globs that come from coughing or sneezing.
Now, the Centers for Disease Control and Prevention agrees. The CDC recently changed its official guidance to note that aerosols are "thought to be the main way the virus spreads" and to warn that badly ventilated indoor spaces are particularly dangerous.
"There is growing evidence that droplets and airborne particles can remain suspended in the air and be breathed in by others, and travel distances beyond 6 feet (for example, during choir practice, in restaurants, or in fitness classes)," the agency stated. "In general, indoor environments without good ventilation increase this risk."
While the CDC has not called for any new action to address the airborne threat of a virus that has now killed nearly 200,000 Americans, experts said the change should help to shift policy and public behavior.
"It's a major change," Jose-Luis Jimenez, a chemistry professor at the University of Colorado at Boulder who studies how aerosols spread the virus, told The Washington Post. "This is a good thing, if we can reduce transmission because more people understand how it is spreading and know what to do to stop it."
8:15 AM – 09/21/20
8:15 AM – September 21, 2020
Indoor dining expands in Pennsylvania, but not in Philly

Indoor dining expands to 50% capacity on Monday across Pennsylvania, with the exemption of Philadelphia, where capacity will remain at 25%.
Restaurants must self-certify that they are complying with the state's coronavirus restrictions and safety precautions. Those that don't follow the proper steps must remain at 25% capacity.
The order, signed by Gov. Tom Wolf on Thursday, requires restaurants to cut off alcohol sales for on-site consumption by 11 p.m. Customers have until midnight to finish their drinks, which much be served with a meal "prepared on the premises."
In Philadelphia, the current restrictions on indoor dining will remain in place. Health Commissioner Thomas Farley said earlier this month the city will look into easing capacity requirements for restaurants sometime in October if the number of new cases of COVID-19 continue to decrease.
8:00 AM – 09/21/20
8:00 AM – September 21, 2020
Centre and Synder counties see highest increase of new cases
7:45 AM – 09/21/20
7:45 AM – September 21, 2020
South Jersey high school delays reopening after 'large gathering' of maskless seniors

Bollendorf said the decision was due to recent coronavirus cases in the district and a large gathering of high school seniors over the weekend.
"Unfortunately, there is much evidence to show that neither social distancing nor face coverings were in place," Bollendorf wrote in the letter. "We have multiple students that have been determined to be close contacts of the COVID-19 cases we are currently tracing, and now have a significant concern as to whether or not students were placed at risk during this function."
In addition to the delay of in-person classes, Bollendorf said all athletics will be suspended until further notice.
7:30 AM – 09/21/20
7:30 AM – September 21, 2020
Bill Gates said Trump's partial travel bans likely 'accelerated' the pandemic
President Donald Trump has repeatedly touted his partial ban on travel from China early this year as a defense of his administration's handling of the coronavirus pandemic.
But Microsoft founder and health philanthropist Bill Gates said the ban may have done the opposite by causing tens of thousands of American citizens and residents to rush back into the country without the means to properly test or quarantine them. Instead of preventing the virus from entering the country, Gates said the travel restrictions likely "seeded the disease here" and "accelerated" its growth.
"We didn't have any community testing, we didn't have the scale of testing … So that meant that March saw this incredible ex[plosion — the West Coast coming from China and the East Coast coming out of Europe," Gates said during an interview that aired on Sunday on Fox News.
Gates was also highly critical of the state of coronavirus testing in the U.S. more than six months into the pandemic.
"Even today, people don't get their results in 24 hours. It's outrageous that we still have that," Gates said.