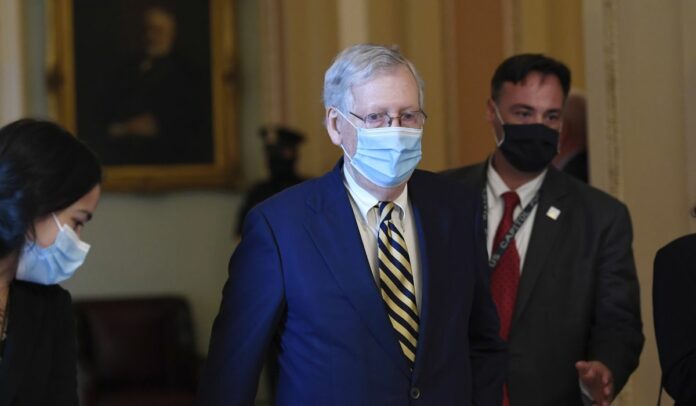 Senate Majority Leader Mitch McConnell announced Thursday his chamber would be skipping the regularly scheduled August recess amid COVID-19 relief negotiations.
The Kentucky Republican accused Democrats of stonewalling a deal on the fifth round of coronavirus relief for the American people.
He noted the Paycheck Protection Program is set to expire August 8, and the GOP proposal would have poured more money into the rescue funds for businesses in need.
House Speaker Nancy Pelosi and Senate Minority Leader Chuck Schumer have been meeting with Treasury Secretary Steven Mnuchin and White House Chief of Staff Mark Meadows since last week but they have not reached a compromise.
The GOP proposal sits around $1 trillion and is aimed at fundIng the reopening of schools, jobs and providing legal protections for medical workers, educators and businesses.
Democrats, meanwhile, say $1 trillion isn't enough and have proposed a more than $3 trillion dollar package. They also want money to go towards preparing for more mail in voting and social distancing at the polls for the election this November.