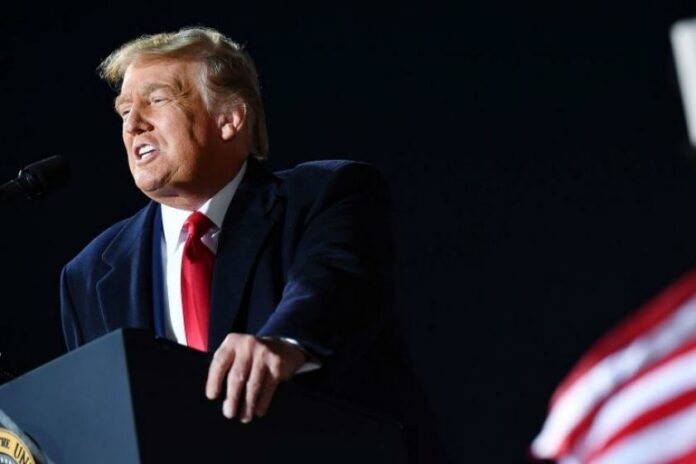 The U.S. passed yet another "grim milestone" in its COVID-19 pandemic Monday night, Reuters notes, with at least 200,000 Americans dead from the new coronavirus and an average of nearly 1,000 more dying each day. As "the country blew past estimate after estimate" of COVID-19 deaths, Politico's pandemic newsletter said Monday night, "the term 'grim milestone' in headlines became so routine that we banned it."
COVID-19 deaths are rising again in the U.S. after a four-week decline, with Texas and Florida leading the news fatalities, Reuters reports, and the University of Washington's Institute for Health Metrics and Evaluation now predicts 300,000 deaths by Dec. 9 and 378,000 by the end of 2020 if current trends continue. The IHME's first projection of U.S. coronavirus deaths, issued March 16, topped out at 162,000. The U.S., with about 4 percent of the world's population, has 20 percent of its recorded COVID-19 deaths.
At a rally in Dayton, Ohio, on Monday night, President Trump assured his admirers the virus isn't really that bad, noting that it mostly kills "elderly people" and people with "other problems," adding, "It affects virtually nobody."
According to CDC data, more than 70 percent of U.S. COVID-19 deaths are among people older than 65, which means about 60,000 of the dead were 65 and younger. And a lot of the estimated millions of U.S. "long-haulers" who did not die from COVID-19 are still grappling with a wide array of health problems, some of the potentially serious.
More stories from theweek.com
Stephen Colbert's Late Show takes Lindsey Graham up on his offer, uses his words against him
Tropical Storm Beta makes landfall in Texas
McConnell unexpectedly rejects Democrats' funding bill, leaving U.S. on the verge of government shutdown