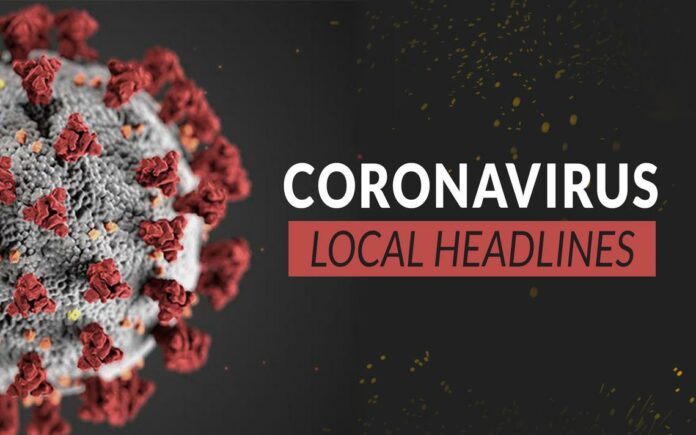 St. Louis County recorded its all-time high of new COVID-19 diagnoses on Friday with 73 people who have recently tested positive.
Previously, the most cases the county recorded in a single day was 50, on Friday, Sept. 18.
The uptick is unrelated to the new COVID-19 saliva testing site at the Duluth Entertainment Convention Center, according to St. Louis County Public Health and Human Services. All but one of the 73 newly diagnosed residents were tested before the site opened Wednesday.
Public Health Division Director Amy Westbrook attributed the uptick to two "troubling" trends: outbreaks in long-term care facilities and a large number of cases linked to college-age students. Eighteen of the 73 newly diagnosed residents live in long-term care facilities around the county, while 19 are young adults between 18 and 24 years old. The cases range in age from under 5 to older than 100.
"What is troubling to us is the intersection of these two populations. College students are part of our general community. They work in long-term care facilities; they work in restaurants; they're out at restaurants or out at stores," Westbrook said. "That is what is happening in other parts of the country."
Of all the cases St. Louis County has recorded in September, 14%, or 88 of them, have been linked to the University of Minnesota Duluth, according to the county. And of all the college students in St. Louis County who have tested positive, 97% of them do not live in campus residence halls.
"It's certainly not surprising that UMD would make up the majority of cases in this age group, since it is the largest college in the region," Westbrook said. "But we need all young people to follow the recommended guidelines of social distancing, wearing masks when unable to maintain 6 feet of distance, and staying home when sick."
Since the UMD campus population consists of more than 12,000 students, faculty and staff, the university expected to see COVID-19 cases after returning to campus, UMD spokesperson Lynne Williams said in a statement.
"The on-campus environment has an abundance of health and safety measures that have proved to be effective at stopping the spread of COVID-19," Williams said, adding that the 88 student cases make up less than 1% of the campus population.
Westbrook said in 60% of all cases associated with area colleges, the individual reported having contact with a lab-confirmed case.
Lake Superior College in Duluth has recorded eight more students with COVID-19 between Thursday, Sept. 17, and Wednesday, Sept. 23, as well as five more employees, according to the Minnesota State Colleges and Universities' COVID-19 dashboard. Even if the student or employee has not been on campus, they are still included in the public data.
In the same weeklong time span, Hibbing Community College has recorded two students who have been diagnosed with COVID-19.
The College of St. Scholastica in Duluth is not publicly reporting its COVID-19 cases. Some of the county's cases have been affiliated with the private institution.
Of the 1,554 St. Louis County residents who have now tested positive since the pandemic began, the county estimates 356 of them are currently requiring isolation. That's the most active cases confirmed through lab-based testing that the county has ever reported.
Of the 73 new cases reported Friday, 53 are attributed to people who live in the Duluth area. Half of the other 20 cases in rural St. Louis County are linked to long-term care facilities.
Also in Northeastern Minnesota, Itasca County recorded nine more people with COVID-19.
Seven more people in Carlton County have been diagnosed. One more person has been diagnosed in Aitkin County.
Statewide, Minnesota reported 1,191 new diagnoses of COVID-19 and the completion of 28,230 more diagnostic tests.
Six more Minnesotans have died from COVID-19. None of them lived in the Northland.
In Wisconsin, Ashland County is recording another eight people with COVID-19 for the fourth day this week, according to the Wisconsin Department of Health Services.
Douglas County recorded 12 more people with COVID-19 on Friday and Bayfield County recorded three more people.
Wisconsin reported 2,504 more people with COVID-19 on Friday and the completion of 15,079 diagnostic tests. The positivity rate — the percent of tests that came back positive — remains high in Wisconsin at 16.6%. Anything above 5% is considered "too high" by the Centers for Disease Control and Prevention.
Nine more Wisconsin residents have died from COVID-19, bringing the state's death toll to 1,247, or 1.1% of those diagnosed. None of the deaths were recorded in the Northland.
This story was last updated at 6:05 p.m. to clarify that 88 cases are linked to the University of Minnesota Duluth, and updated at 5:05 p.m. Sept. 25 with additional information from UMD. It was originally posted at 11:16 a.m. Sept. 25.